Eileen Fisher: Circular By Design
Eileen Fisher: Circular By Design

---
It takes a lot of of energy, water, and in many cases pesticides to grow the materials needed for the fabrics that make-up our clothing – in fact, 1.2 billion tons a year! Eileen Fisher is a woman and a brand that embraces the business of sustainability (to the tune of $444 million in sales in 2015) and is heavily invested in a circular textile economy to make fashion more sustainable. Shoppers are in love in her designs which reflect a minimalist aesthetic and project sophistication and ease.
Former interior and graphic designer, Eileen Fisher, says she began designing because 'she was having trouble getting dressed.' As a professional woman, she wanted simplicity in her garments but also a timelessness that opposed trends. The translation of a few simple and basic shapes into a clothing line of eight pieces started it all. It was 1984, and the designer - who couldn't sew - was off and running with more orders than she could handle, $40,000 worth to be exact. In 2018, her company employs 1,100 people and operates more than 60 stores in Canada, USA, and the UK.
Overseeing her supply chain and many times walking the factory floors with herworkers, she strives to learn, implement, and share as she goes along, because as she believes 'sustainability shouldn't be a competitive factor…sustainable practices need to become an industry norm.'
Social consciousness, human rights, supporting women and girls, and the environment are key elements of the company philosophy.
4-Prong Approach to the Environment
1. Materials
The commitment to the use of organic fibres, recycled fibres, and sustainable fibres such as hemp and wood product Tencel.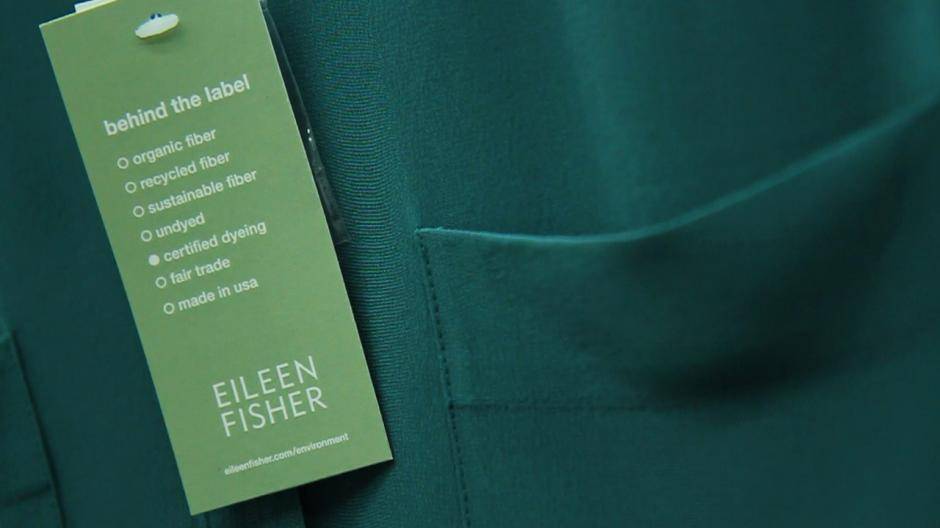 2. Chemistry 
Making clothing involves chemistry from the beginning. Herbicides and pesticides when the plants are in the field; in the dyehouse; and the dry cleaning and laundry detergent once the garments are sold. Eileen Fisher uses manufacturing partners that offer certified dye processes and encourages purchasers to use hand/machine washing in cold water over drycleaning .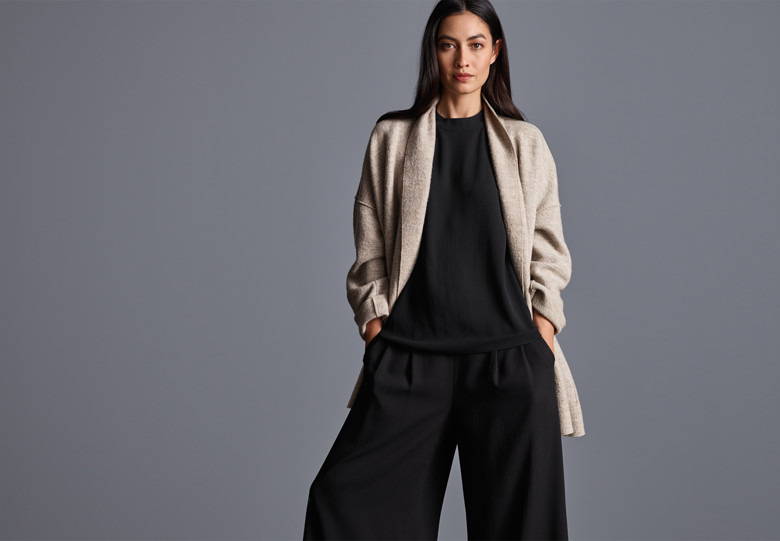 4. Water
Developing a water strategy is a priority in 2018. Eileen Fisher supports organic farming which reduces the gray water footprint of fabrics, is working to increase water efficiencies in manufacturing, and achieve bluesign certification which ensures that the final textile product meets very stringent consumer safety requirements.
Eileen Fisher Renew
Since 2009, through this initiative, Eileen Fisher took back 800,000 pieces of clothing,and for each, a $5 Rewards Card was given. Each item then undergoes repurposing and becomes:
• RENEWED: Gently worn clothes that are re-sold online and in select stores
• OVERDYED: Clothing with small flaws or stains are re-dyed to create new colours
• MENDED: Team members incorporate reweaving and patching to repair
• RESEWN: New designs made from deconstructed pieces that are sewn together
• FELTED: Every scrap of fabric left over that can be, is felted for reuse
• REGENERATED: Creating new fabrics from textile waste that cannot be used in the above processes.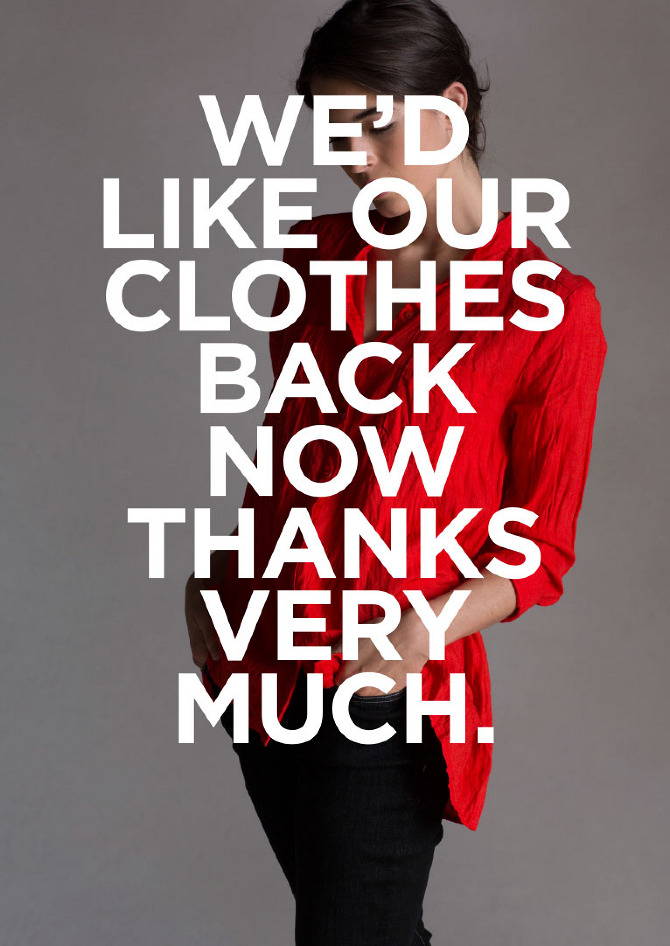 The clean lines, effortless style and the luxurious and high-quality materials, make it easy to see why women love this brand and at Turnabout, we are thrilled when our consigners bring in their near-new Eileen Fisher pieces. Not only are the clothes and shoes of this international brand are in high demand with our shoppers, the beautiful accessories are also.

As a proud part of the textile sustainability cycle, we understand when Eileen Fisher says "Where others see waste, we see possibility."
All images via EileenFisher.com