Spotlight on Stylist: Fabiola Zefi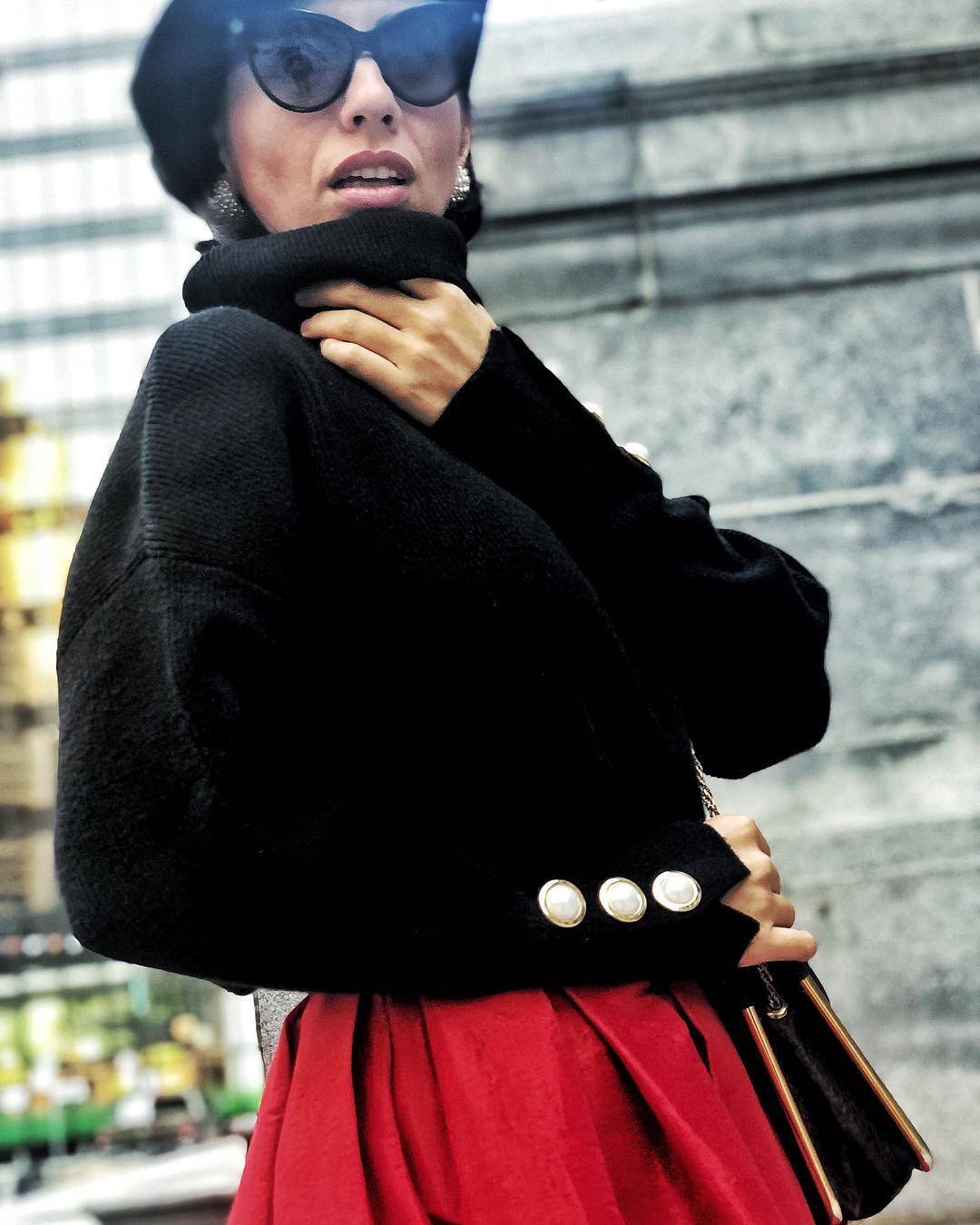 Spotlight on Stylist: Fabiola Zefi

---
Full-time stylist and preloved shopping pro, Fabiola Zefi arrived in Canada from Albania in 2000 with three words of English: Hi, purse, and "&#%!@?!" – all very important for a fashionista relocating to a new country!
Chided in new country at her corporate office and passed over for a promotion for being 'too intimidating' with her clothing choices, instead of 'toning it down a bit,' Fabiola decided to leave that life behind and forge ahead as a stylist specializing in helping women shine and 'intimidate' if they so desired.
Fabiola stylishly lives online as @FabFoodAndTheCity with her followers (37.2K and growing) enjoying every chic outfit that she wears. She is a woman in love with fashion, food, shopping consignment, thrifting mid-century furniture, and the adrenaline rush that comes with finding that one incredible piece at an impossible price.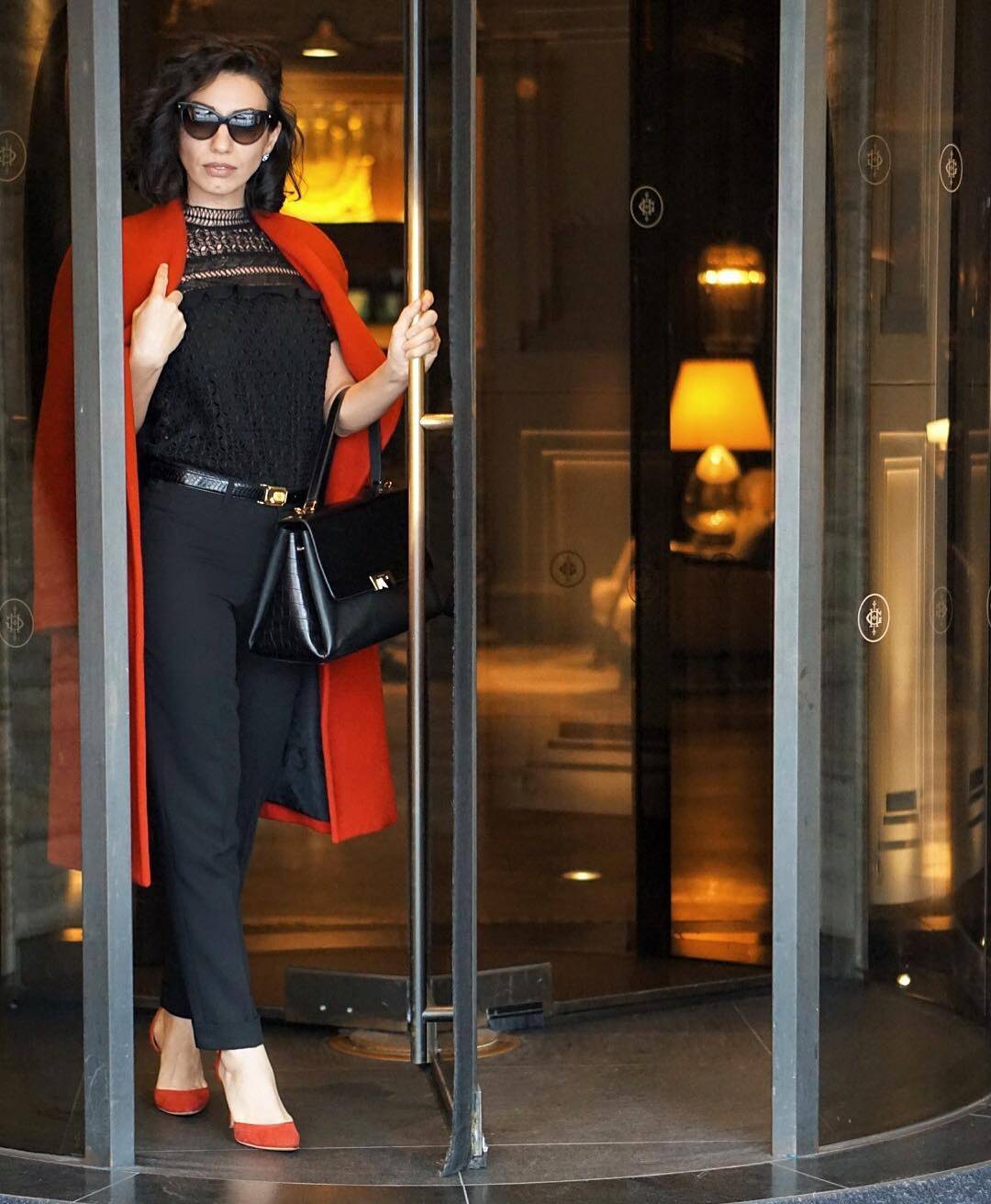 When did you become conscious of the effects of 'fast fashion' on the environment?
I became conscious of the effects of fashion in 2012, I decided to do an entire lifestyle overhaul and choose to be vegan, my dilemma at the time was that even though I decided to keep anything leather that I already owned - how will I even buy shoes in the future and lead a vegan style at the same time?
For me, it was a struggling principle as I wanted to buy what I really loved but not hurt animals. I literally sat down and thought about ideas of how is a fashionable person like me going to make this happen. One day I stumbled across a second hand store… I walked in and remembered thinking there are so many beautiful preloved shoes that look like new! It immediately felt right to buy leather products from secondhand stores. I decided to research other secondhand stores in the city, and it has become my favourite past-time.
As a stylist, do you find that your clients have mixed reactions to the suggestion of incorporating preloved garments into their wardrobes?
I have many clients that cannot even imagine the idea of wearing secondhand clothes. They assume secondhand shops to be a big mess and not smell very nice. I will often walk into high- end resale and consignment stores and snap a photo of a beautiful outfit with the tag still attached and send to my clients. The biggest thing is when they see me, they always compliment my clothes and more often than not I always reply that I bought them resale. Showing my style on Instagram makes them more open and trusting with my decisions.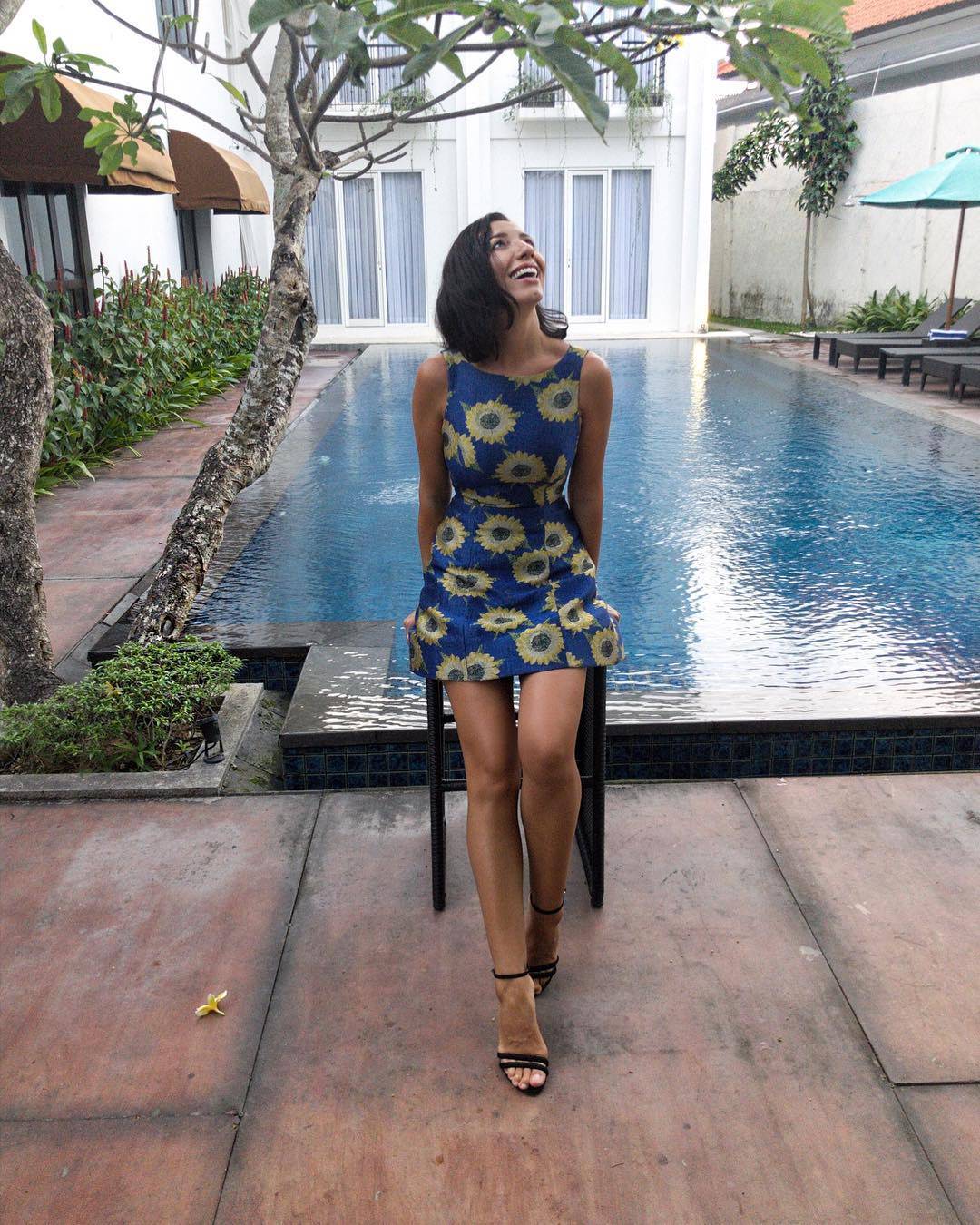 As a Turnabout client - both customer and re-seller - explain why consignment is attractive to you over 'new garment' consumerism.
First of all, where else would I find a sold out Oscar de la Renta dress for under $300! The thrill that goes through my body when I discover such pieces is incomparable to any other kind of shopping. Personally, I have never been one to follow trends; I dislike most trends. When I walk into a store, I expect to see a certain trend being sold from all designers but when I go into a secondhand store, you never know what you will find. I just purchased a classic D&G floral dress for $130! The thrill of walking in and not knowing what I will find is my biggest pleasure.
I also do closet cleaning twice a year. I love the idea of taking my clothes into consignment and making some money. I usually go for the store credit option and find something new and fabulous – it is like a free shopping experience, and you are finding a home for items that no longer serve your purpose, and you are walking out with some extra cash or a new garment. The older I get, the more attracted I am to quality over quantity.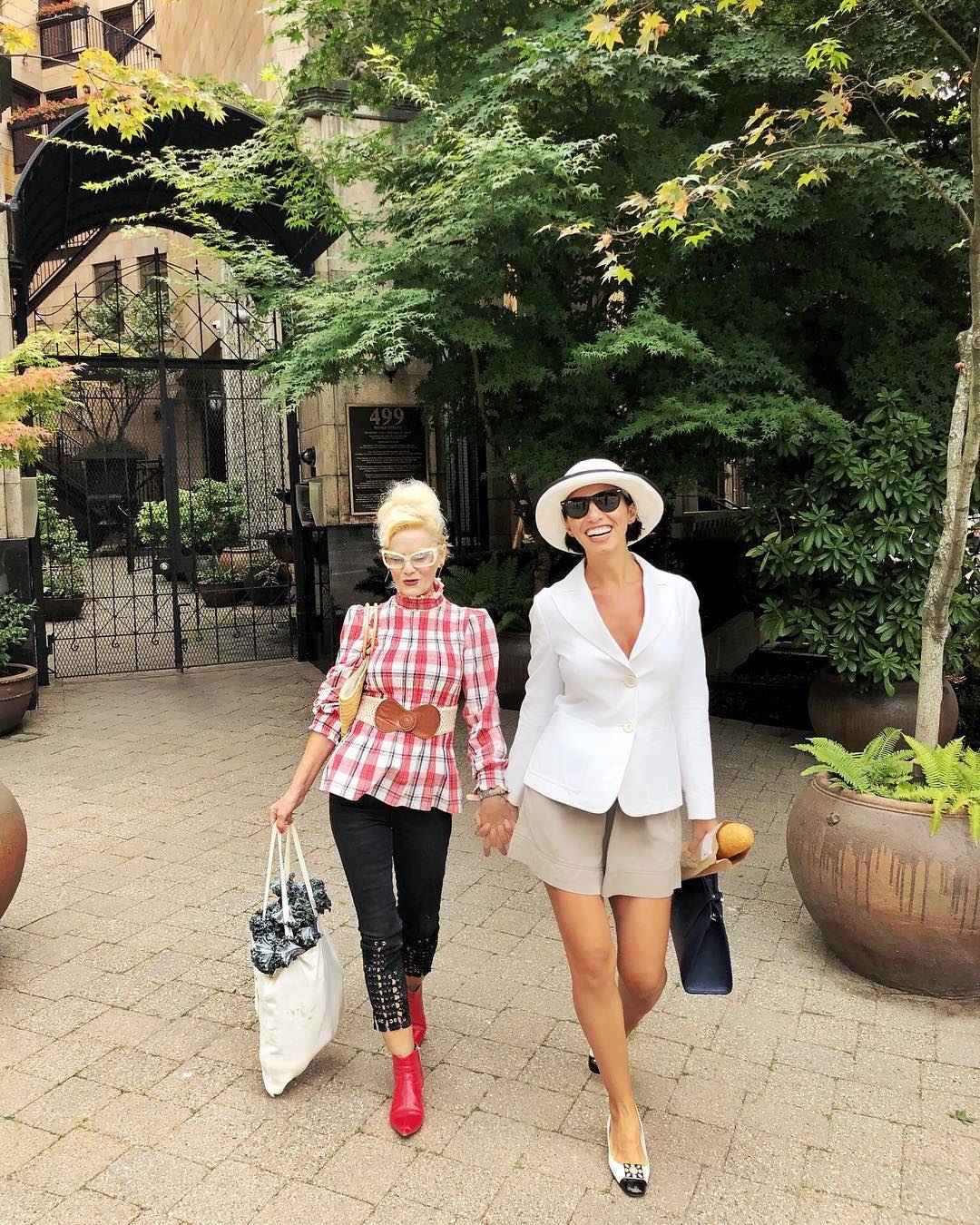 Like Mother, like Daugher – Fabiola and her Mother returning from the Farmers' Market
What was your most exciting find at Turnabout?
Recently, I went for a run and Turnabout on West 4th happens to be on my running route. I walked in and spotted a beautiful white skirt suit on the sale section. It was only $43! I look at the sales person and ask her if there's something wrong with it because I could not believe my eyes. It fit me like a glove, so I bought it! It's a stunning long pencil skirt and a fitted jacket. I feel like Jackie O with it on. I absolutely love this suit! If I ever get married at city hall, I will be wearing the Alberta Ferretti piece that's in my closet à la Carrie Bradshaw.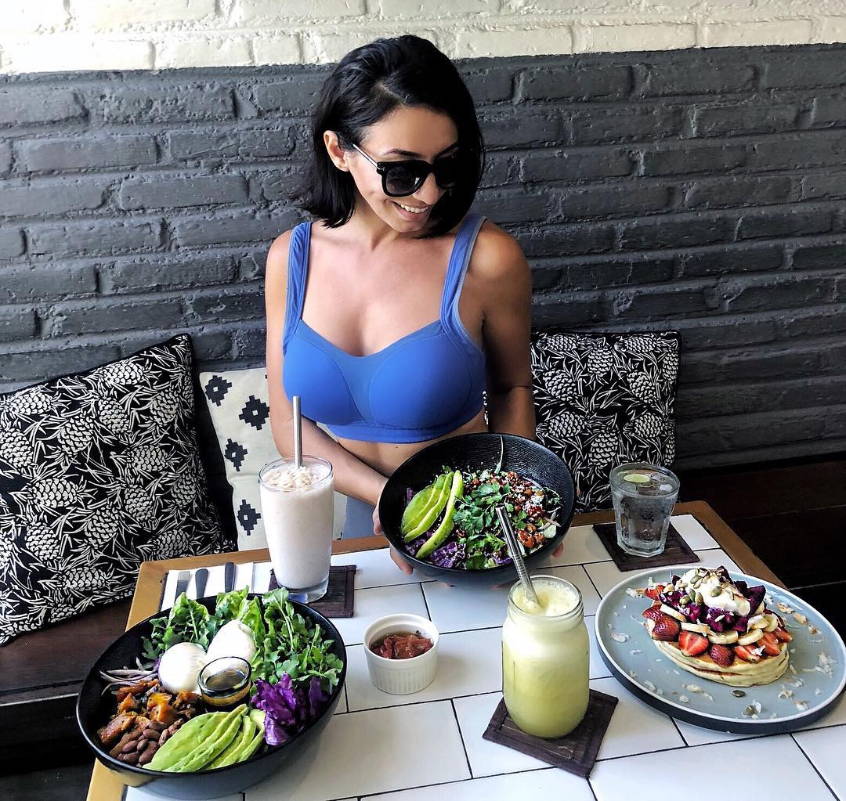 What changes have you incorporated into your lifestyle to reflect living a more sustainable life?
My two biggest ones have been giving up meat and fish and many other animal products and buying secondhand clothes. Many people do not realize how fast fashion companies impact our environment, I would like to recommend that everyone watch a documentary on Netflix, it is called 'The True Cost,' and it was an eye-opener for me.
As the author of this blog post, I was unknowingly tied to Fabiola by the Alberta Ferrettijacket/skirt set she speaks about above. I had originally thrifted it years ago for Diner en Blanc and afterward put in the closet and forgot about it (as one does) until a few months ago. After a desperately needed closet clean, I took the set into Turnabout for resale with bags of designer garments. Imagine my joy, weeks later, when I see it in an Instastory on this long, lean, beautiful blogger. It was a fantastic feeling to see the set rehomed! By my count, the stunning Alberta Ferretti suit had passed through four sets of hands, that I knew of, and that is the circular fashion economy at its finest.