Fashion Friday: 'Guo Pei: Beyond Couture'
'Guo Pei: Beyond Couture' is Fantastical Fashion for All

The Vancouver Art Gallery has stolen the luxury fashion spotlight from Alberni Street this season due to the immense popularity of the Guo Pei: Beyond Couture exhibition. Guo Pei is China's most renowned couturier and relatively unknown in the western world for over 20 years, but it only took a phone call from an American stylist to change all of that.
That conversation facilitated the 2015 Met Gala entrance by Rihanna in a fifty-five pound elaborate canary-yellow fur-trimmed cape designed by Guo Pei. Constructed over two years, the cape of shimmering silk and layers of exquisite embroidery epitomized the detail and craftsmanship of the designer.
---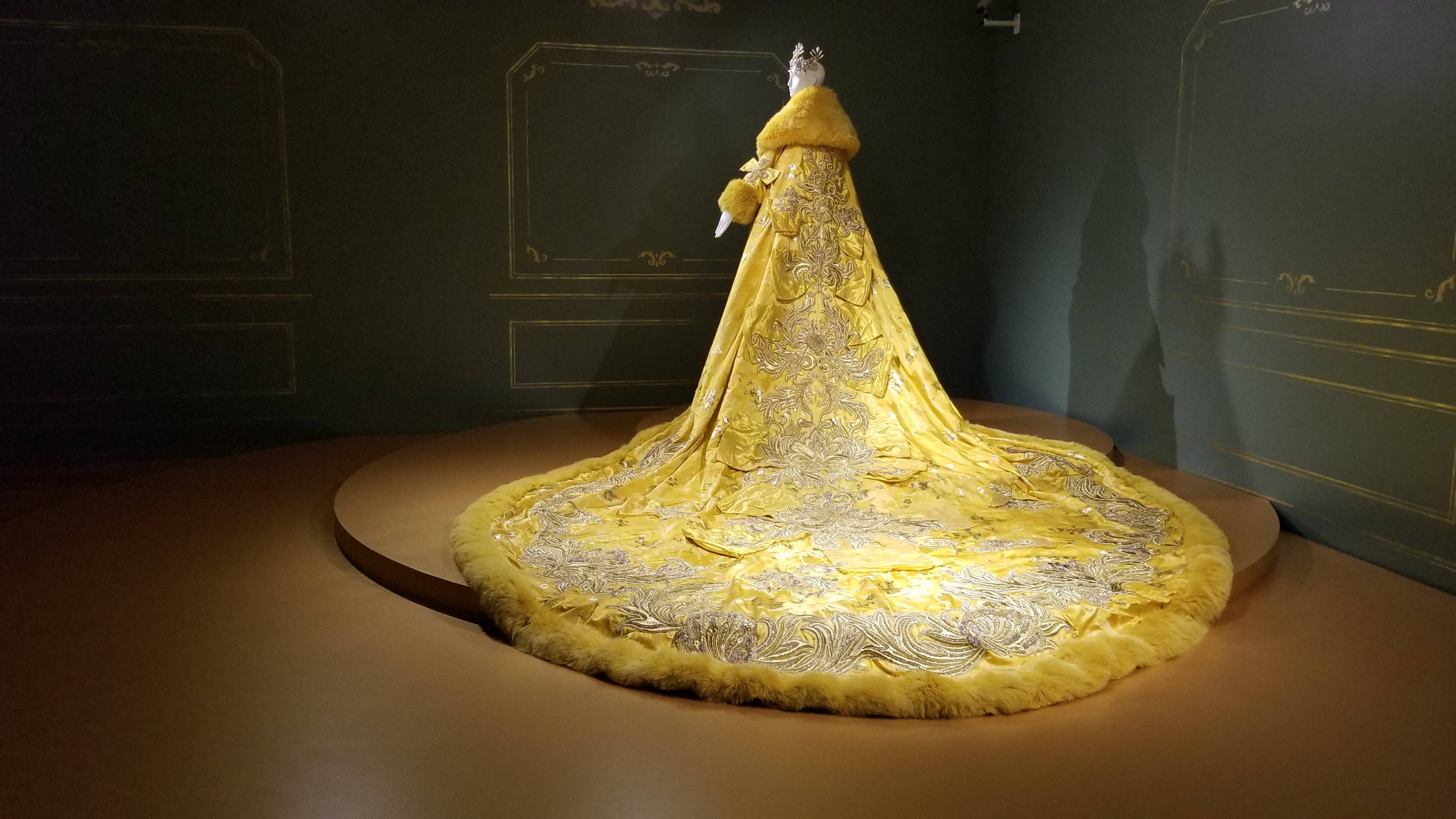 For what seemed like an eternity, the world-wide television audience held its breath. The entrance went viral and the internet was nearly broke by opulence and sheer magnitude of the creation.
The exhibition display's over forty pieces from her most iconic runway shows and trace the evolution of her designs over a ten year period.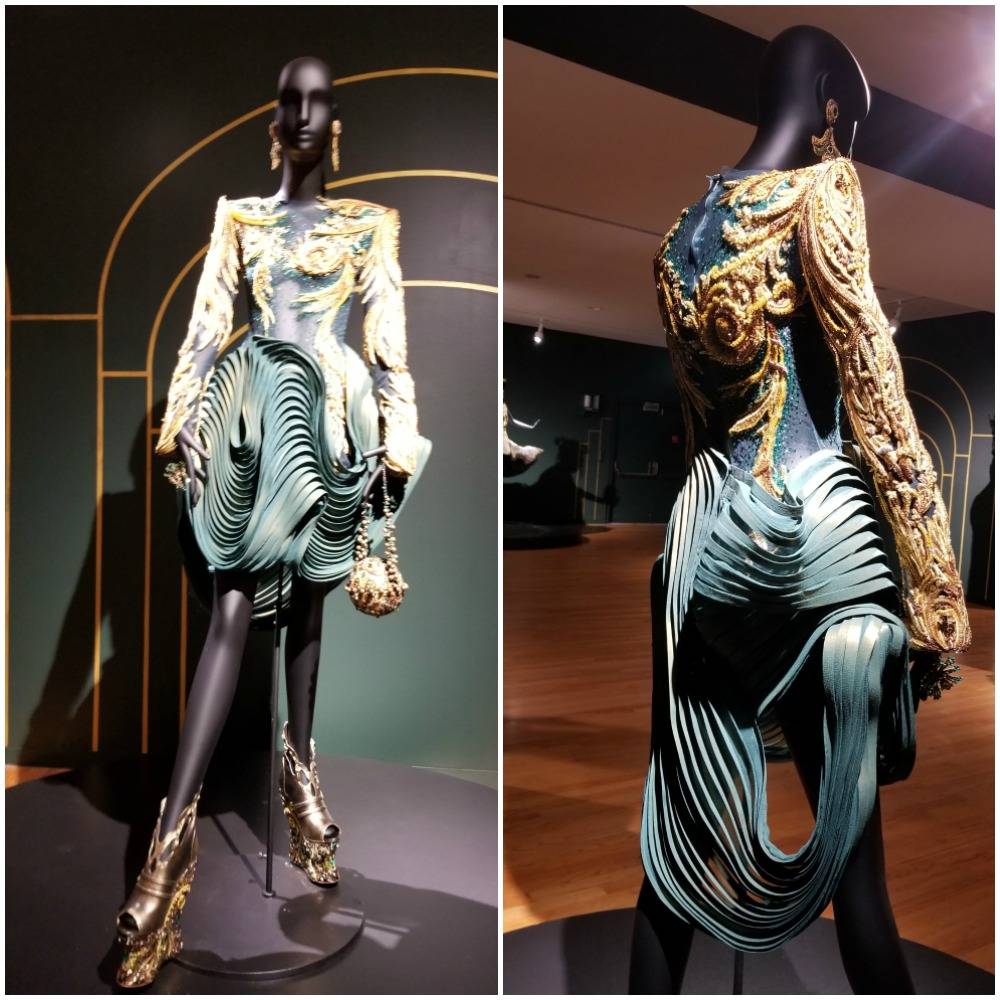 Beautiful examples of 'layered embroidery' which is named so because the thread is layered over and over to create height. These pieces were created with actual gold thread purchased at a Parisian flea market.
This piece is enveloped in tens of thousands of real pearls and gold thread. All of Guo Pei's pieces are notoriously heavy but not unwieldy due to the engineered construction.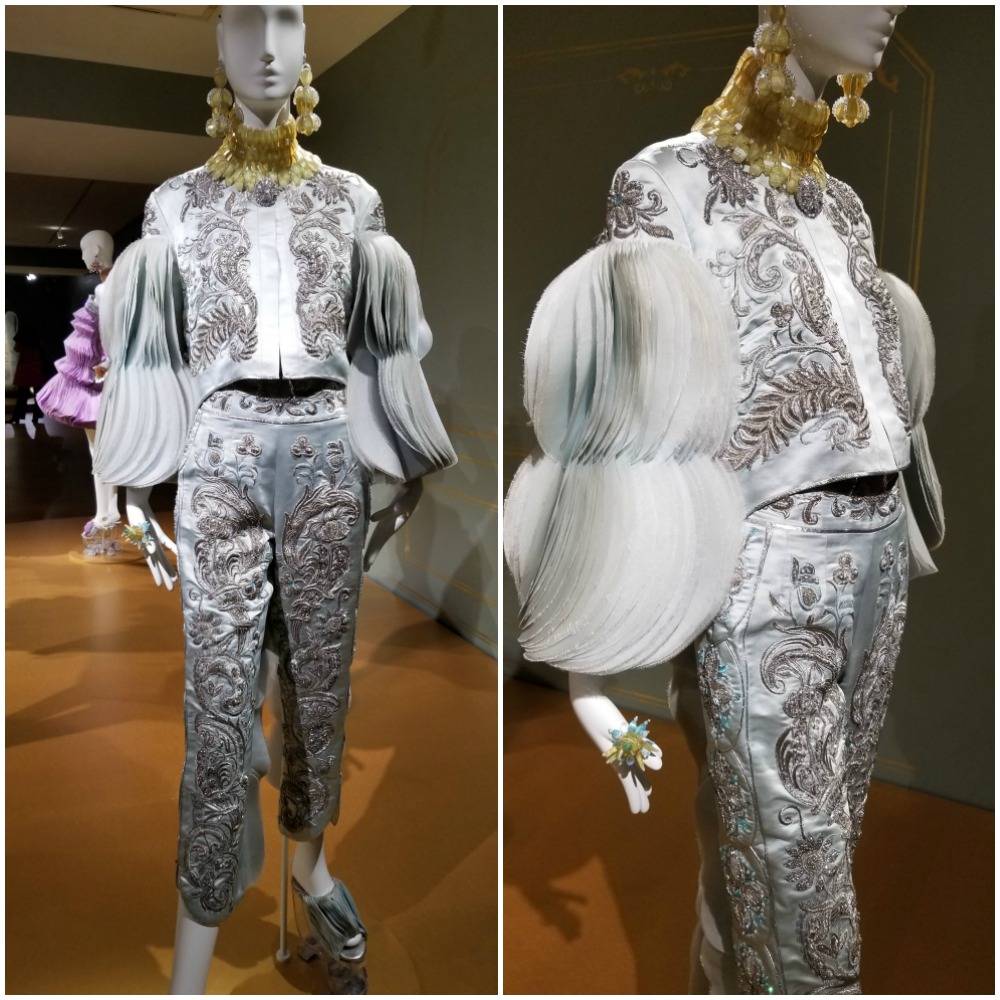 She graduated from Beijing School of Industrial Fashion Design in 1986 and in 1997 launched her label and atelier. Rose Studio is a non-descript 3-story building located in an industrial park where dozens of tailors, pattern cutters, and needlewomen create garments of grandeur. Her company employs more than 500 skilled artisans at various locations who dedicate their precise and nimble hands to production as many items take thousands of hours and up to two years to complete.
Perhaps the highest honour bestowed to a designer is to be invited to join the Chambre Syndicale de la Haute Couture. In 2015, Guo was honoured to receive this invitation which includes the opportunity to show at Paris Haute Couture Week in 2016.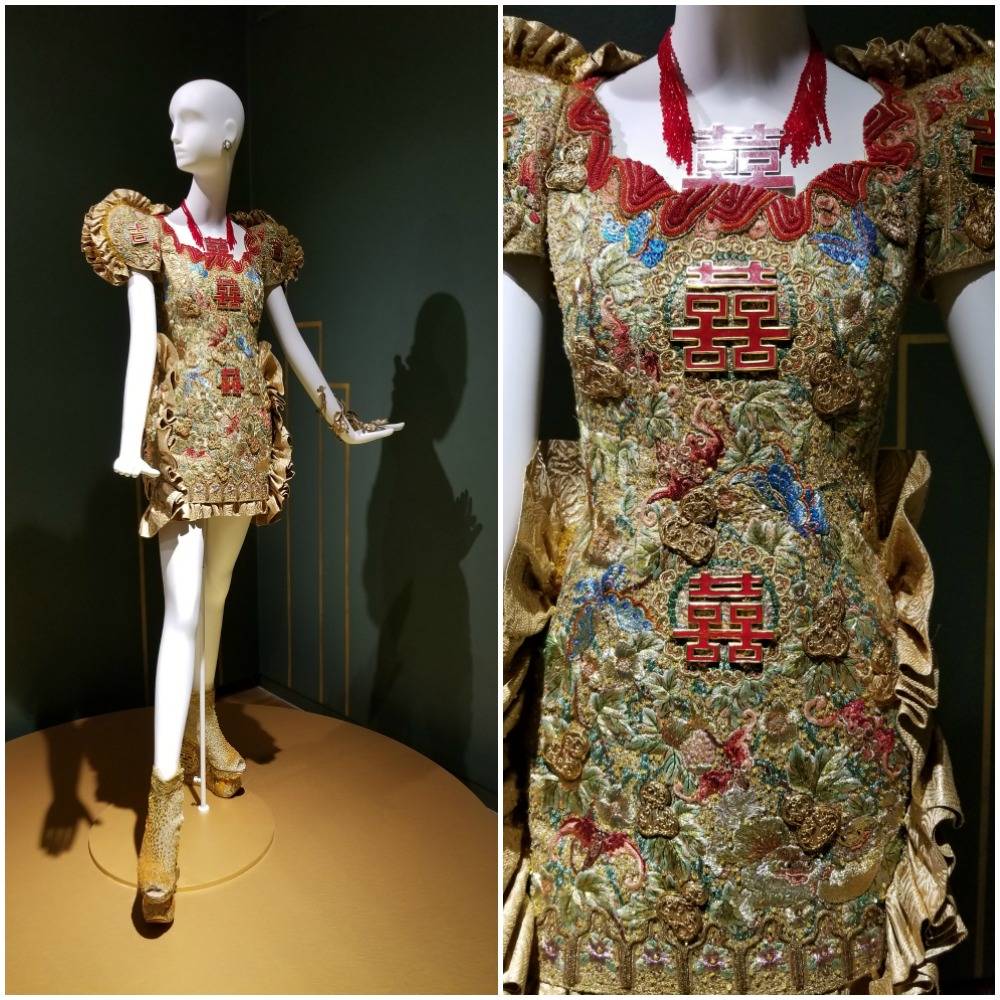 While her designs and dedication to haute couture have received wide critical acclaim, Guo does not seek the spotlight. You may be surprised to hear that she is a Teddy-bear collecting wife and mother of two living in a northern suburb of Beijing!
Open until January 20th, tickets are available online or at the entrance of the Vancouver Art Gallery.
All images courtesy Helen Siwak.