Fashion Friday: Golden Globes
Golden Globe Nominations – Recreating 2018s Top Movie Looks

Every year when the Hollywood Foreign Press announces the nominations for the Golden Globes, we all anxiously scroll through to see if our favourites made the list.
Fashion in the movies has always been important. Try to think of Breakfast at Tiffany's (1961) without Audrey Hepburn's little black dress, the yellow tartan skirt from Clueless (1995) has made its way back onto this seasons runways, and the Great Gatsby (2013 remake) new clothing lines and years of theme parties to come.
This year the top contenders were all movie's that had distinctive style elements that made the storylines even better. Sit back, grab some popcorn, and enjoy the fashion!
---
A Star is Born – Boho is Back (Did It Every Really Go Away?)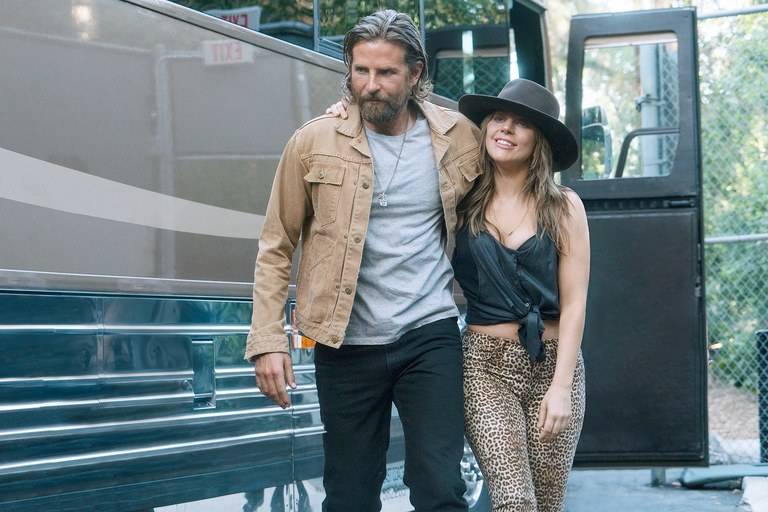 Bradley Cooper's directorial debut, A Star is Born, features the much-loved and aft-scorned Boho fashion style. Born of the late 1960s and carried through every decade since this style is synonymous with carefree with Boho now having been rebranded as 'Coachella.'
To capture this look, look to fabrics first—denim, corduroy, velvet, and wool. For men, colours are muted in natural tones like black, dark blue, and beige, and for women, solid colours augmented with florals and prints (animal especially).
Trim and accessories include distressed leather (belts, boots, hats), layered bracelets and necklaces which have a hand-made quality (leather, jute, feathers, beads).
The fit is loose and comfortable, bottoms should be boot-cut or bell shape, dresses are flowy in florals, and outerwear definitely thrift chic with a vintage tuxedo or classic trench coat in a neutral.
Bohemian Rhapsody – 1970s Androgyny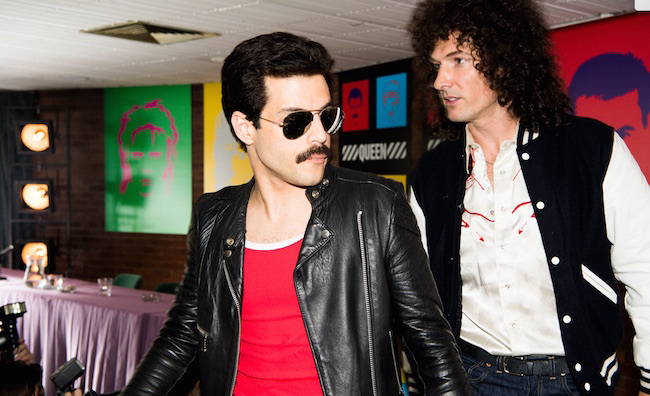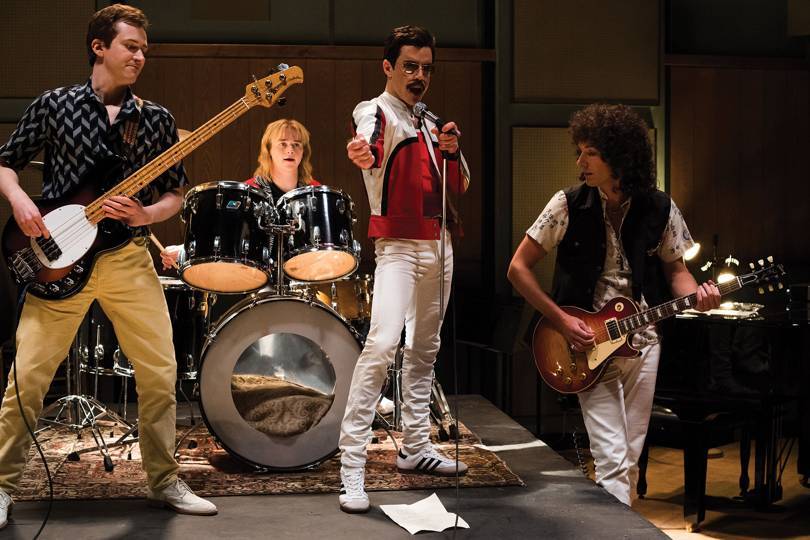 This bio-pic re-imagines the life of Queen frontman Freddie Mercury and his iconic style. One of the pioneers of the androgynous look of the 1970s, Mercury made his impression on the fashion world with body-hugging looks. Everything was fitted, or shall I say 'tight.' Jeans, t-shirts, jackets, were worn with platforms and oversized belts.
To emulate this style icon your first purchase should be the skinniest stretch jeans you can squeeze into. Add a muscle top (tank top with exaggerated arm and neck holes), wide leather belt, and a fit-to-body moto jacket, and your base look is ready for adding to. Jackets fall into the shinier, the better category with track jackets and bombers favoured. Form-fitting tops in spandex in metallics or animal print up the wow factor and add to the Star Power of this look.
Accessories are definitely in the rocker-look genre – aviator sunglasses, wide bracelets, silver/gold dangling earrings, and fabulous footwear – like platform shoes or ankle boots, and tight knee-boots in leather.
Crazy Rich Asians – Dreaming of Decadence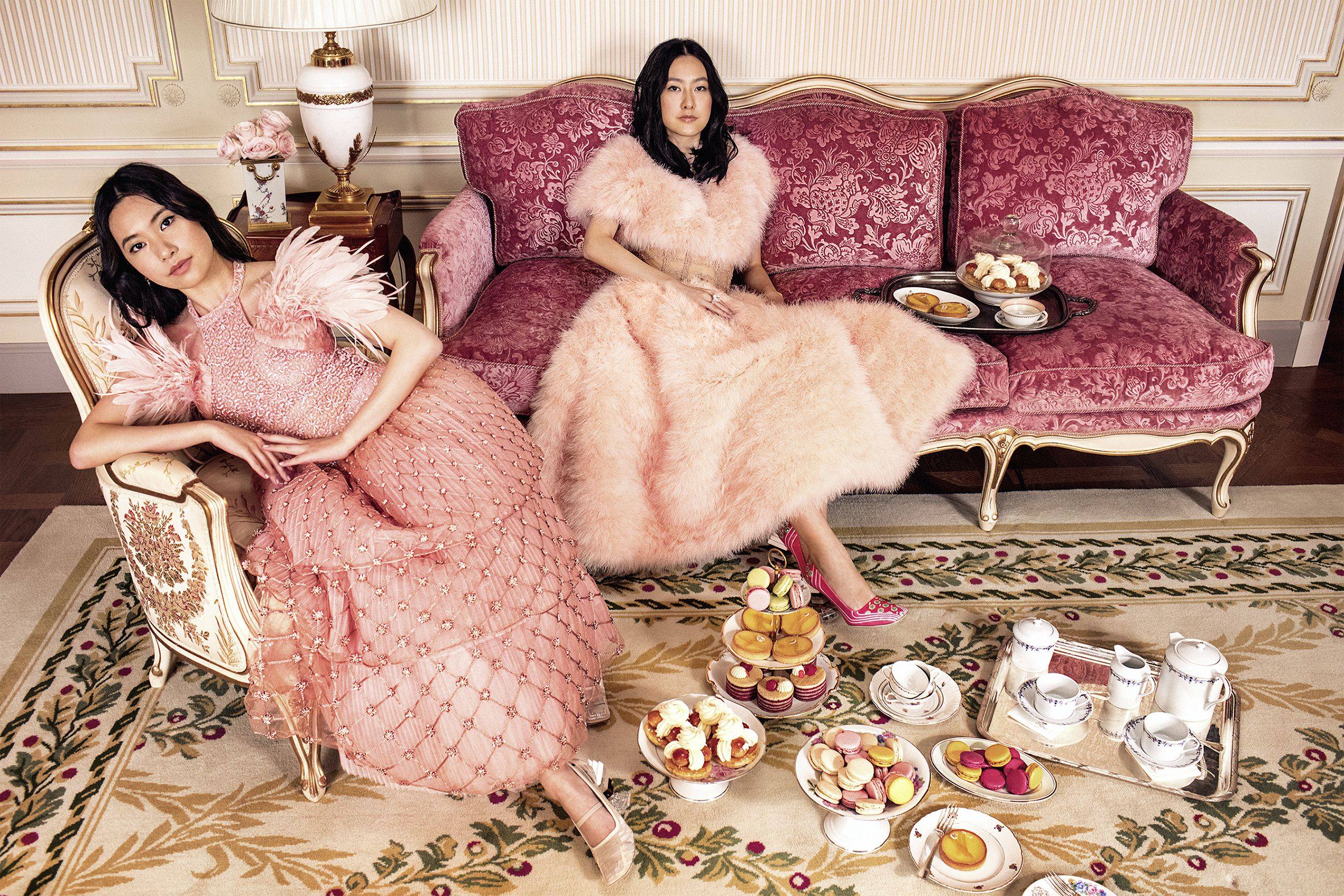 Harper's Bazaar fashion shoot inspired by Crazy Rich Asians featuring Michelle and Rachel Yeoh
Based on the trilogy of the same name by Kevin Kwan, this romantic comedy blew audiences away, not only with the all-Asian cast but with the decadent lifestyle of the characters.
Every scene is lavish and luxe, with couture darlings – Dior, Marchesa, Bottega Veneta, Prada, and more – overstimulating the senses with gorgeousness.
To capture the Crazy Rich Asians look and feel, more is always better. Embellishments such as sequins, embroidery, beadwork, appliqués, are in abundance. Tulle is layered upon layer, and then topped with lace and crystals. While the final look can potentially be overpowering, it is perfect for special events and holiday parties, where a little extra makes for more fun.
To begin assembling your ultra-wealthy look, start with a bright and shiny cocktail dress, add gloves, a faux-furry shrug, sparkling hose, costume jewelry, a bejeweled clutch, and even a mini-tiara would not be out-of-line!
Taking fashion cues from the Golden Globe-nominated movie's is easier-than-ever when shopping at Turnabout. With A Star is Born and Bohemian Rhapsody flaunting their retro-chic aesthetic, and Crazy Rich Asians playing into our desire to dress-up, shopping preloved allows you to collect all the pieces you need to emulate all these great looks at great prices.