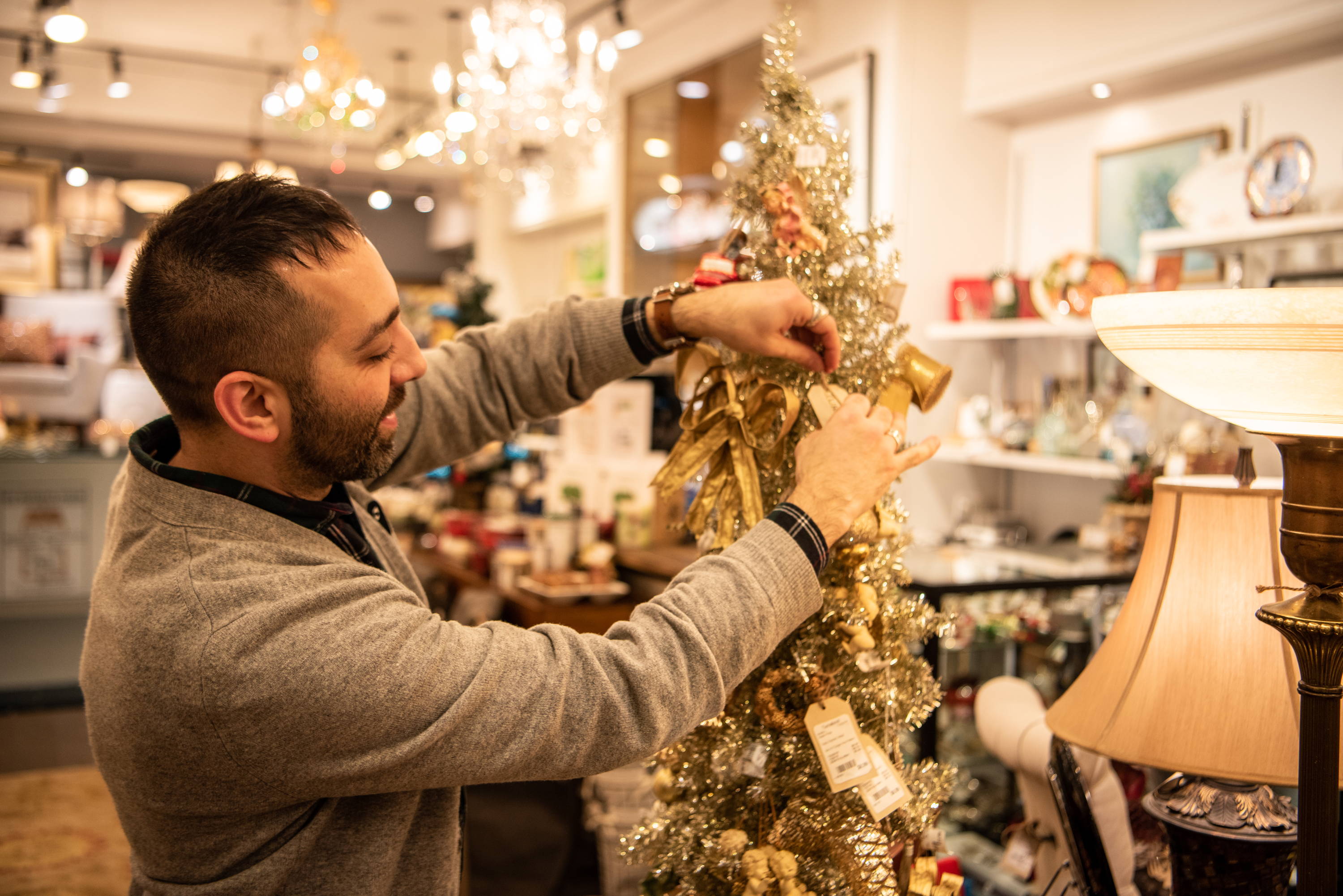 Home Décor for the Holidays

---
Did you wake up this morning and quickly do a mental count of how many days there are until Christmas morning? Was your excitement replaced quickly with the realization that, while receiving gifts is incredibly awesome, preparing your home for friends and family is also on your holiday to-do list.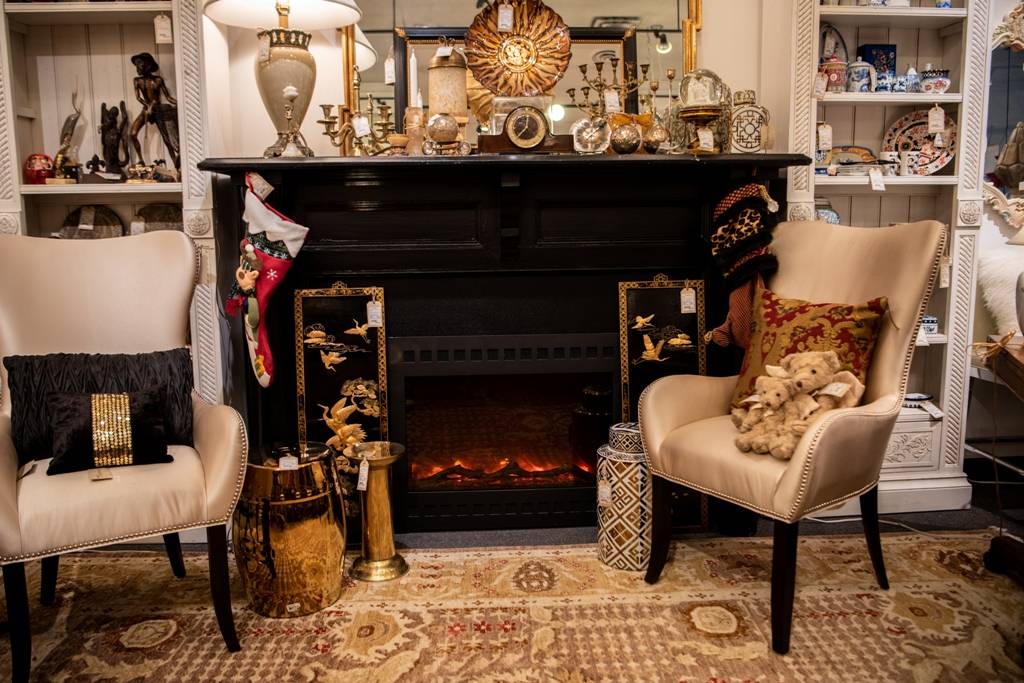 Every year, jokes abound that the holiday season begins earlier and earlier, but for some reason, that doesn't translate into earlier action in my home. This year is no different. With two weeks until Christmas, it is time to stop procrastinating and head over to Turnabout Home on South Granville to gain some insight from David Raposo—our in-house Merchandising and Display guru.
With a focus on the senses, David offers his take on how to create a room for entertaining that satisfies visually, smells fantastic, and is wonderfully embracing of all your guests.
"This season's top decor element is gold. At Turnabout Home it is everywhere! We have plenty of gold Christmas decor, but we also have other gold elements found in textiles such as pillows, throws and upholstery. There's nothing like the sparkle of a gold gilt mirror or crystal chandelier to brighten up the holidays!"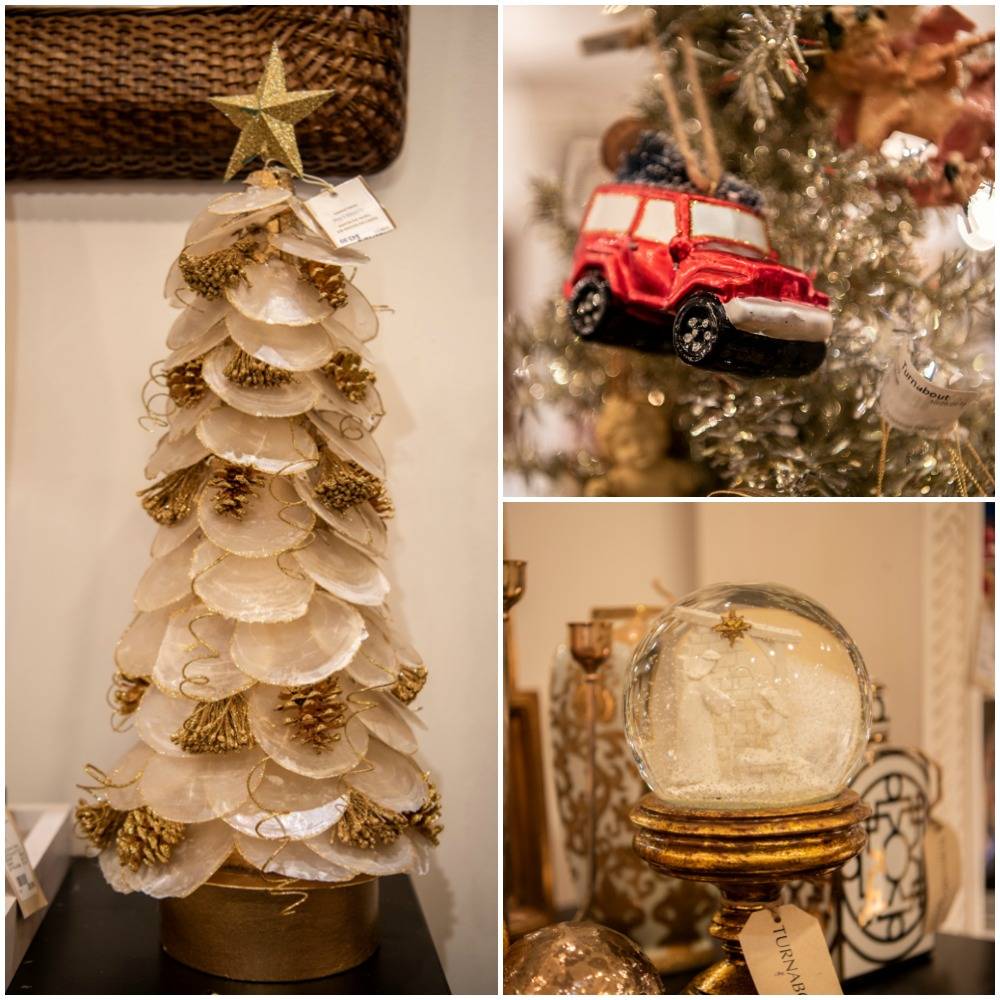 Visuals
Decorate with the tried and true traditional imagery of cherubs, angels, jolly bearded characters, with modern interpretations of holiday trees. Sparkly ornaments can be stacked in bowls, pillar candles can be grouped and trimmed with ribbons, and unique Christmas socks hung on the mantle. Create eye-catching settings by mixing your family keepsakes with a few new pieces, and if you are feeling especially festive, Christmas lights can be wrapped around everything!
"Highlight key areas of your room with traditional or eclectic vignettes that playoff the decor and feel for that particular space. Don't be afraid to use different themes throughout your home as long as they complement each space." Definitely sage advice.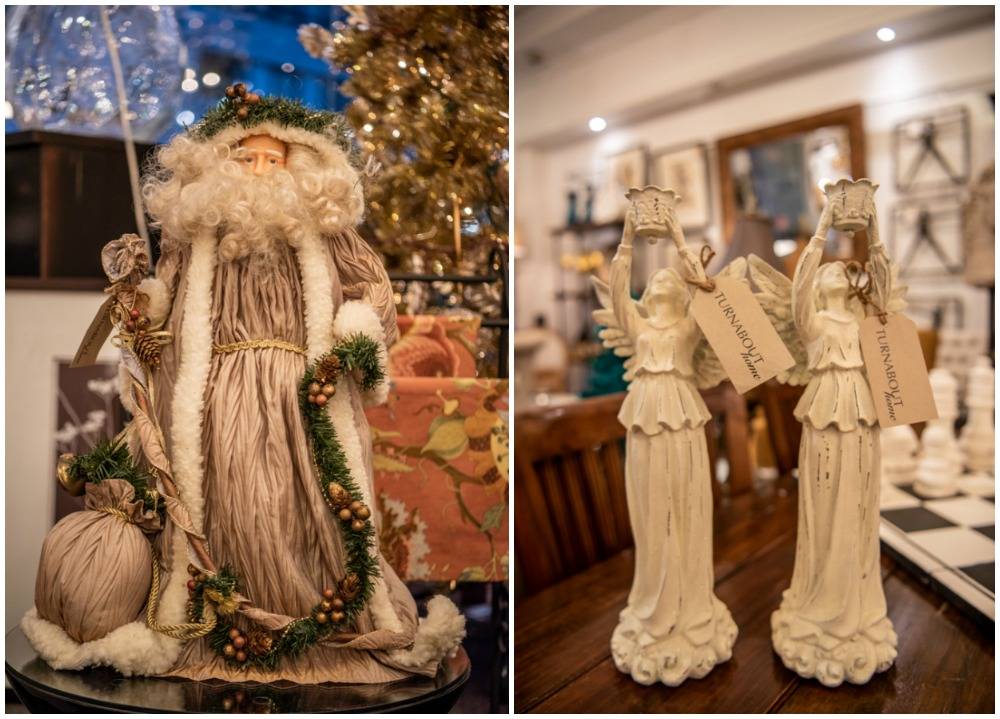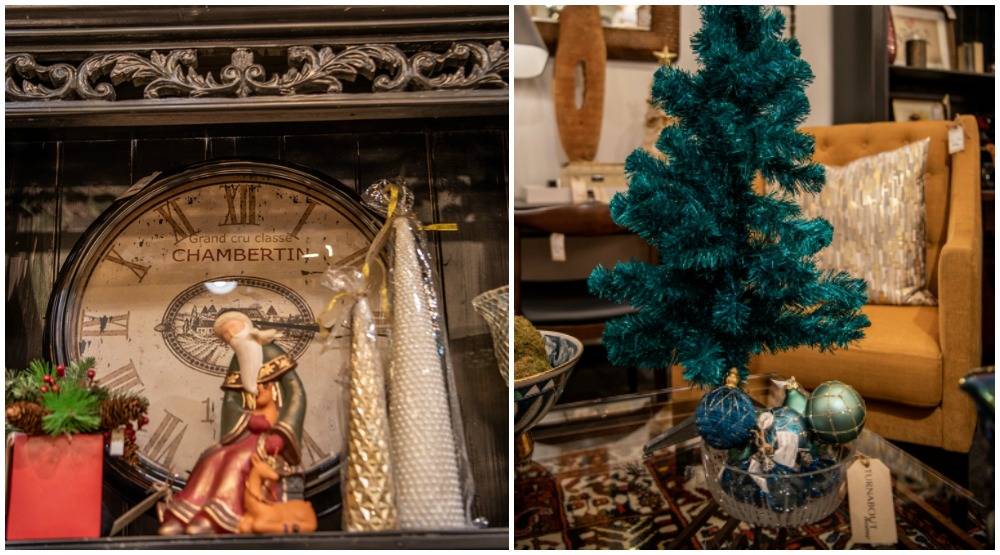 Scents
Nothing says holiday season more than the smell of fresh baking, strong coffee (or mulled wine), all combined with the delicious scent of fresh cut pine boughs. While that sounds amazing, maintaining it is another story! Candles and scented décor are life-savers this season. Seasonal favourites such as pine, cranberry, cinnamon, and gingerbread are easily sourced and add so much warmth to a room.
Harkening back to his childhood, David says "my favourite Christmas scent is clove. I love the way it evokes a feeling of warmth and nostalgia."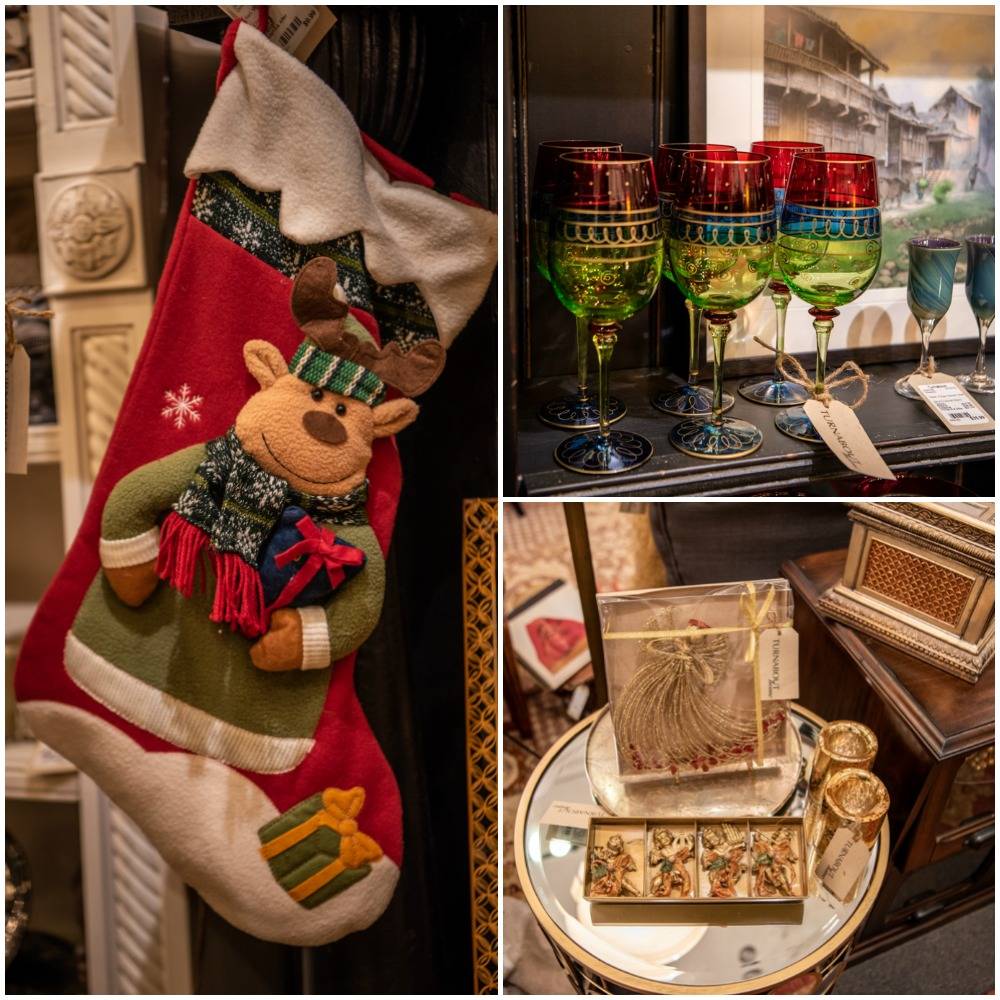 Touch
To create a warm and cozy environment add thick throw blankets to the back of couches and chairs, themed pillows, and create interesting coffee-tables displays with unique items that invite conversation.
David shares that "using textiles to create warmth is a quick and easy way to provide function and aesthetics."
Sound
For anyone who grew up attending performances of the Nutcracker, watching 1964's stop-motion Rudolph the Red-Nosed Reindeer, or cheering on John McClane in Die Hard, thinking of the holidays without glorious noise is impossible. Stream all the family favourites by Elvis, Mariah, Michael Bublé, Pentatonix, or the classic Charlie Brown Christmas soundtrack, by asking for a little assistance from the more computer-savvy in the family.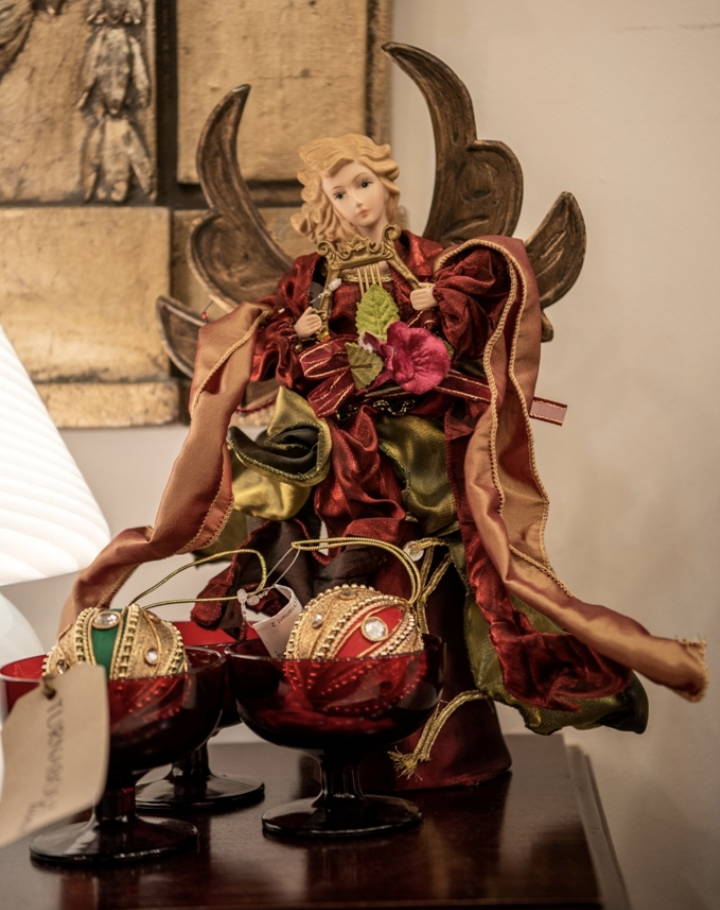 Looking for design inspiration? Step away from your screens and hit the sidewalk. Stroll along South Granville and enjoy the beautiful store windows that have been created to entertain. It is not only home décor shops like Pottery Barn, Restoration Hardware, Urban Barn, and West Elm that have done it up right, lifestyle stores Anthropologie, and Chapters, have created window and in-store displays that are well worth a visit.