Spotlight: Natalie Langston, DFS Ambassador
Spotlight: Natalie Langston,
Dress For Success Ambassador

---
Natalie Langston is a local media maven, Instagram star, health and wellness aficionado, and proud west coast explorer. She has become a trusted source for Vancouverites, and offers her lifestyle expertise for everything from creative health tips and tricks to entrepreneurial advice – all while maintaining a fabulous social feed!
You may have seen her in person emcee a high-profile charity fundraiser such as Dress for Success, watched her lifestyle segments on Global TV or as red carpet reporter covering TIFF, listened to her speak while waiting in traffic JRFM radio, or read her words in print at BC Living. Natalie has media mastered and is now ready to take on a whole other challenge – motherhood.
Share with us how you came to be involved in Dress for Success and what impact has it had on you?
Dress for Success is an organization that is incredibly close to my heart. I was raised by an amazing single mom who supported my sister and I. She was the sole provider for our family so it warms my heart to be able to assist and empower other women who have also found themselves in her position. My mom has always been my #1 role model and I'm so excited to help other ladies find their independence and autonomy like she did. As a woman in the workforce, I try to do anything I can to assist other women achieve their industry goals. Having the opportunity to be a part of DFS is something that I am so grateful for.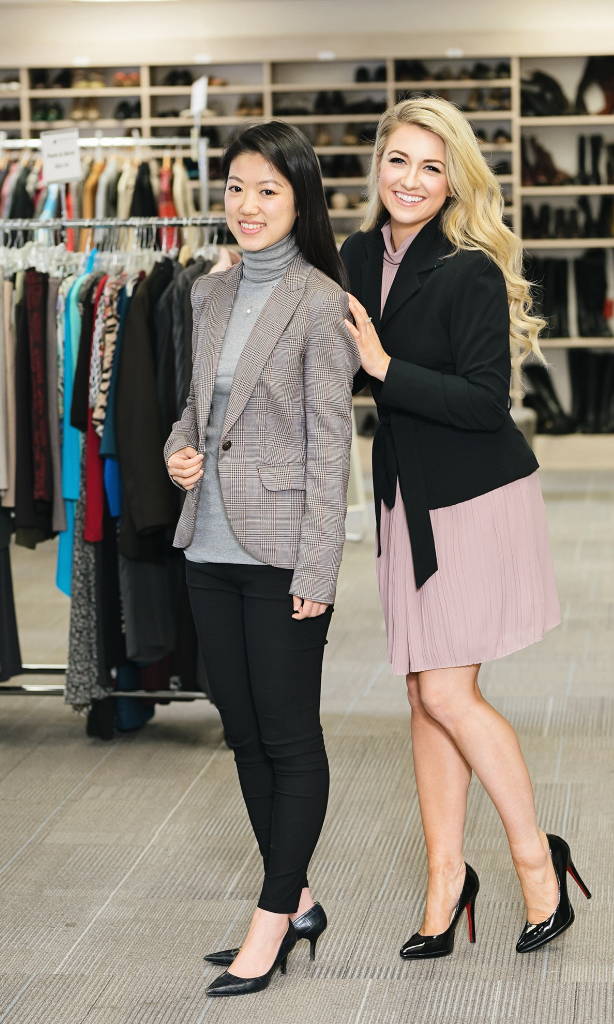 As a Lifestyle influencer, you live very publicly and your pursuit of a healthy lifestyle is inspirational. In what ways do you live a more sustainable lifestyle than you did five years ago?
I try to live a more sustainable lifestyle with the choices of the products that I use in our home. It's important to prioritize quality products that get the job done, while maintaining a safe household environment. For example, I just switched over to using all Saje Natural Wellness cleaning supplies in our home and I can breathe easy (pun intended) knowing that they are 100% natural, free from artificial scents, and free from synthetic toxins. They also smell SO good. We are also finding new ways to reduce plastic consumption and provide extra love to companies that send us products in recycled or reduced packaging.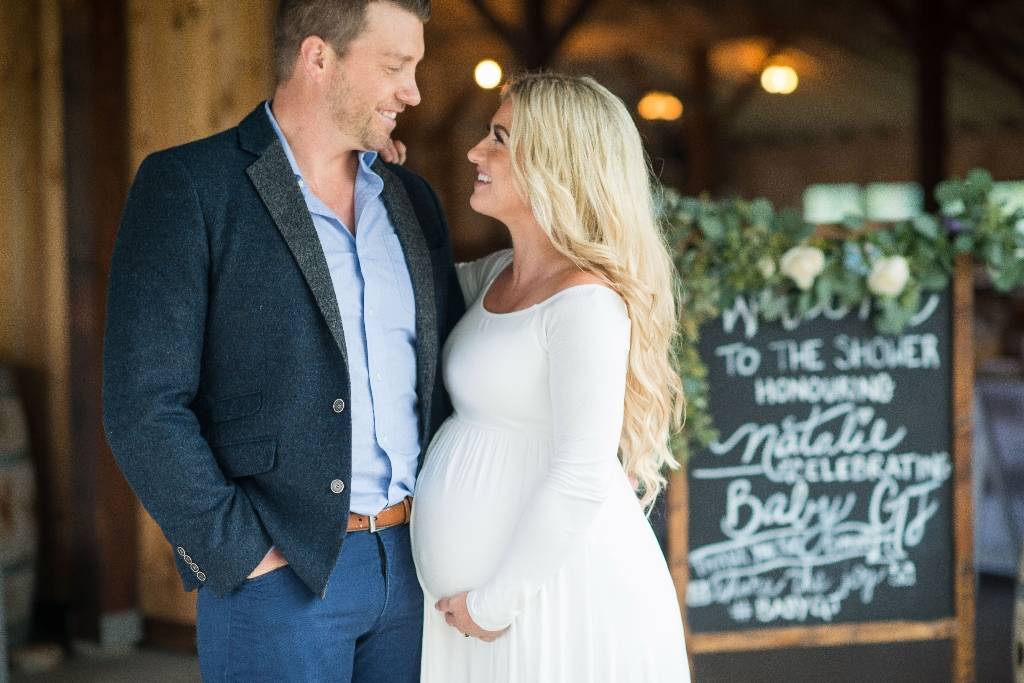 As a soon-to-be Mom, what questions are you asking yourself when preparing your home for baby's arrival? 
Oh my gosh, what am I not questioning these days! My to-do list is never ending and my google search history has been consumed with - best eco-friendly baby products, nursery furniture, prenatal supplements, how to increase your milk supply, and on and on. I think the first step is to be conscious of what you are using on your baby and the types of clothing that you are putting on your newborn... That is super important to us and we would rather invest in products that we know are healthy for our baby and not soaked in chemical-laden materials.
We've also tried to purchase baby clothes that are organic, natural and made from bamboo as much as possible and I've pre-washed all of his little clothes before he wears them just to ensure his little body isn't absorbing anything it shouldn't be.
In the same breath, we are much more aware of the companies that we work with and would rather support local than big box stores as much as possible. If we all focus on supporting our local community and asking questions of where products come from and how they are made, we can really make a difference to the quality of items that we are allowing in our homes and that will be available to consumers in our community.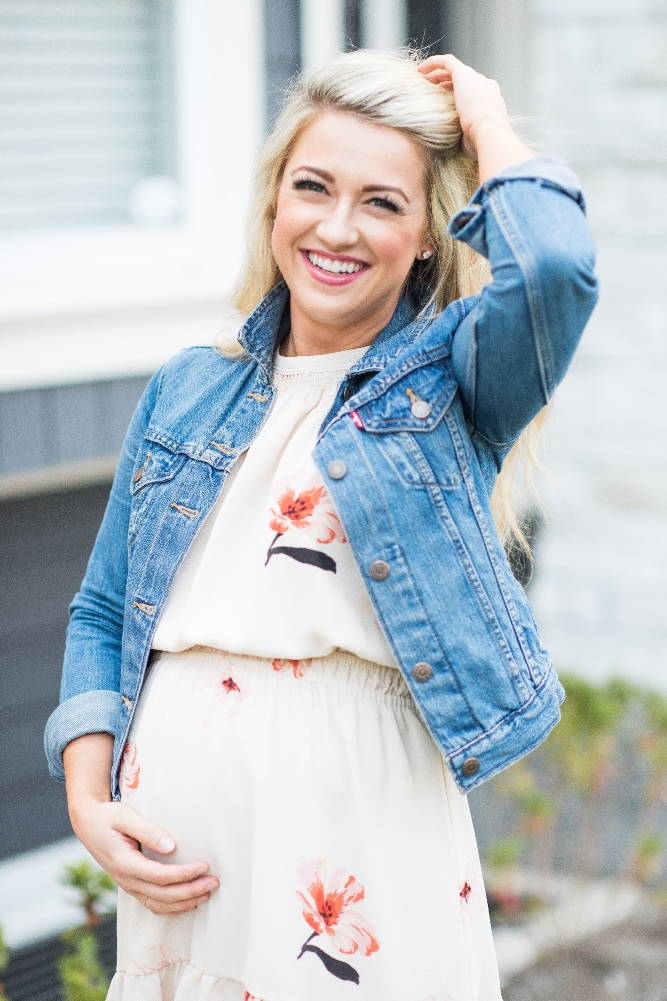 When consignment shopping, do you head straight to the 'heels and handbags' or are you prefer to 'hunt and peck' for your labels/colours/styles?
I'd say I tend to head straight to the dress section and look through any of the flowy styles that are offered. I find these styles work all year long and you can really change them up season after season just by adding a sweater or jacket and either boots or sandals and a new necklace or accessory. After that I'd say I head to the 'heels and handbags' area for any deals or unique finds that I can add to my collection.
I normally go for basics or timeless pieces that will last me season after season but I have been known to grab that trendy, maybe even showstopper piece every now and then to mix it up and inject a little more life into my wardrobe. Turnabout has some incredible pieces that I can't believe are second hand… I'm due for another trip to Turnabout and this time I'll be looking for some holiday looks I can wear post-baby.
Read more about Natalie and her dedication to Dress for Success in her blog post featuring many amazing Turnabout pieces!
All images courtesy of Natalie Langston.