Transition Your Summer Wardrobe to Fall
Our Top 5 Transitional Summer to Fall Wardrobe Tips
---
Turnabout shoppers are already noticing the inevitable. Our annual clearance sale is over, and everyone knows that spells trouble for Summer. Our doors opened for Fall, and our racks are reflecting a change from breezy, light fabrics and colours to the on-trend shades and fabrics for the cooler days that are arriving.
Every season we ask you to 'Bring Us Your Stuff!' and you did in droves. As we are preparing the incredible selection of consignment that our buyers have been diligently sorting and logging into your Turnabout accounts, it is time to share our 5 Top Transition Tips.
Summer to Fall transitioning is all about embracing outwear and accessories. You can still wear your beautiful florals and prints, sandals and slip-ons, and sunnies, with ease.
Gone is the outdated notion that you cannot wear white about Labour Day. For example, wearing those perfect white jeans (that took a month to find) in the Fall is as easy as swapping out the flowing blouse with a lightweight monochromatic sweater, sparkly flip-flops with ankle boots, and adding a darker bag.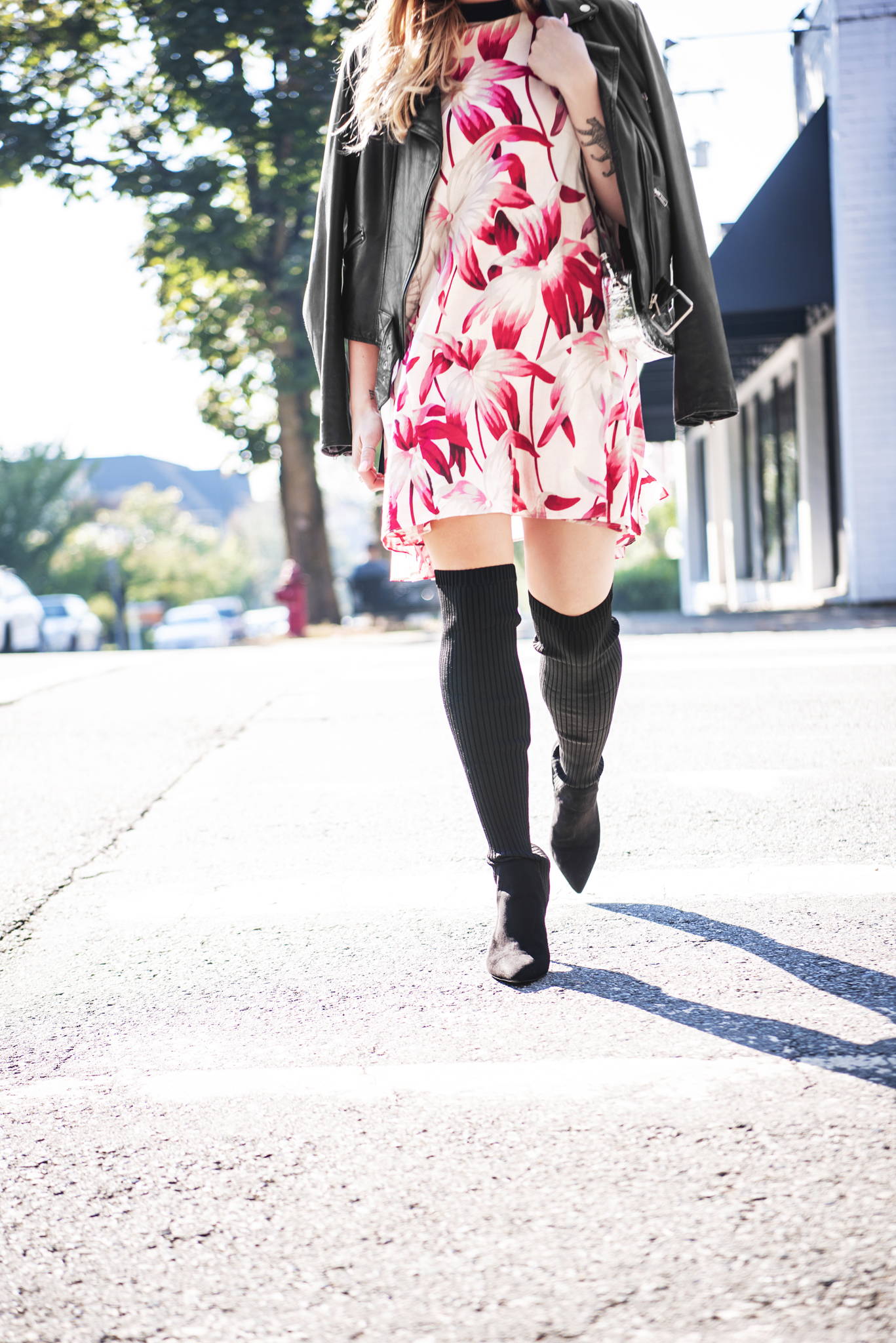 That flowing boho dress can live another month with the addition of a denim jacket, a textured belt, soft tan coloured knee boots, and an oversized neutral bag.
Throw a poncho, shawl, or oversized scarf over your favourite tank-top and jeans for an effortlessly chic look that will get you from day-to-evening without a second thought.
Those spaghetti strap dresses look fantastic with the addition of a long-sleeved t-shirt underneath and add a pair of fun ankle socks to extend the life of your cute summer flats.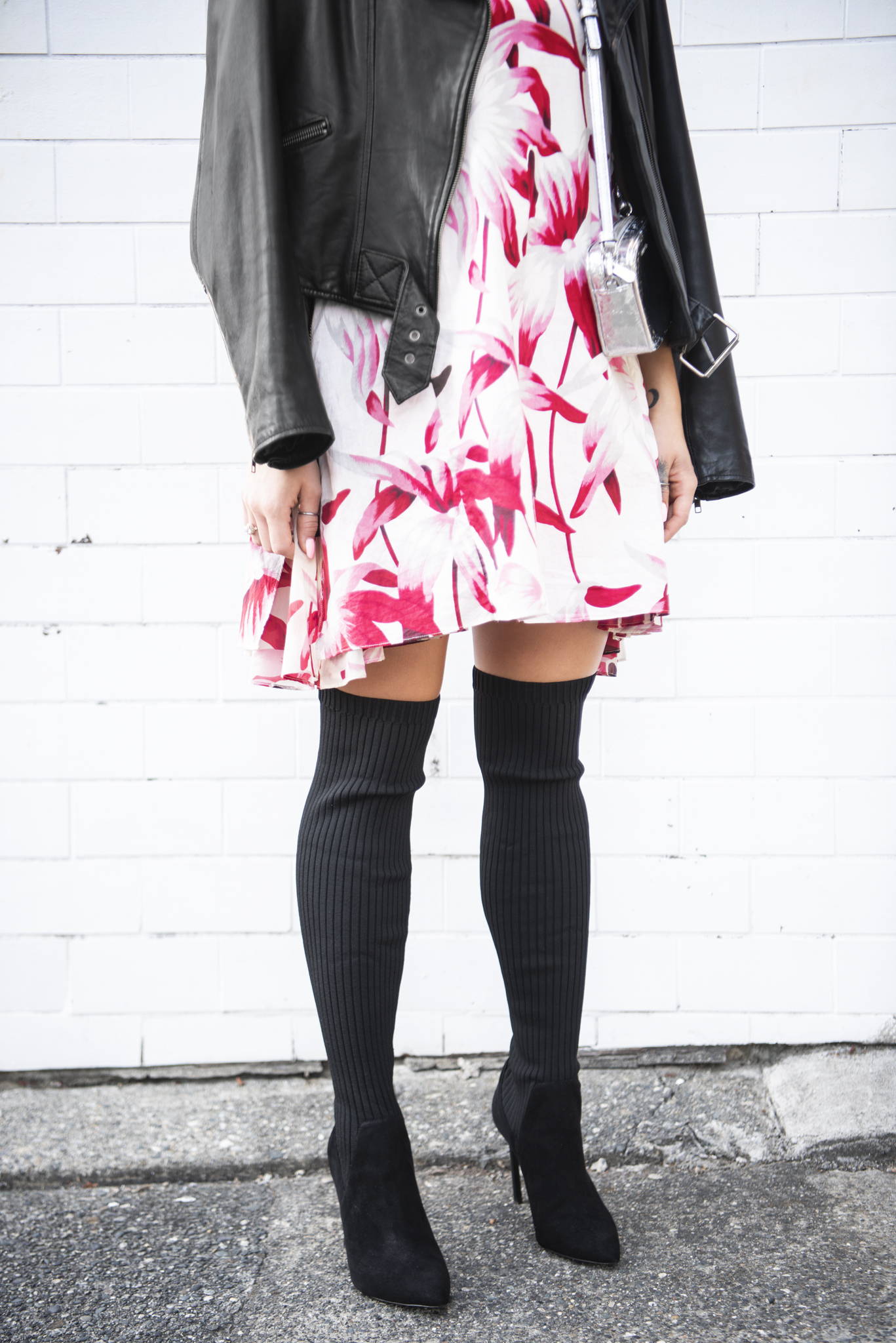 Simply switching out your 'but it fits everything' beach tote to a sleek backpack will dramatically change the feel of an outfit. Drape an oversized comfy scarf over your shoulders and your 'back to' look is ready, whether it is back to work, school, or back to a regular schedule.
May we also suggest that now is also an excellent time to hit the hairdresser and trim away summer sun damage and tone down the highlights. Switch up your manicure from the Summer's popular white, yellow, and pinks, to richer tones of espresso and merlot. Finally, although this may be a hard one, tone down the Summer's fun lip glosses with a dusting of bronzer for a subtle warm glow.
At Turnabout, our six locations reflect the style of our customers, so we cannot do it without you. We have Buyers in our stores every day of the week eagerly awaiting your arrival. So, please, as you begin to unpack and hang last year's Fall/Winter wardrobe, be honest with yourself – are you genuinely going to wear it again? Try it on. Does it fit as it should? Are you honestly feeling the colour? The shape? The excitement you experienced before? If the answer is No, don't feel disappointed! Your taste and style are ever evolving, and it just holds to reason that what you loved a year ago is not who you are now.
So, we will say it again (and again) 'Bring Us Your Stuff!' Our experienced buyers rotate through our stores seven days a week, and with a quick phone call, you can find out when they will be in your local Turnabout next. Bring in your items, open an account, and as we sell your clothes you can either accrue a store-credit for more shopping or a cash balance that we pay out quarterly. Either way, the Turnabout process not only results in a wonderful shopping experience but is helping you help the planet. The consignment process is one of reusing, recycling, and remembering that 'sustainability' is more than a buzzword but a way of life at Turnabout.