Sustainable Haute Couture: Viktor & Rolf
Sustainable Haute Couture: Viktor & Rolf

---
When we think of textile sustainability, our first thoughts are of the 'circular model of fashion' which has a garment being created, distributed, worn, recycled either by donation/consignment and ultimately being repurposed in some way. Two words - haute couture – have never been part of the conversation. That is until design duo Viktor & Rolf began creating entire collections out of their atelier scraps.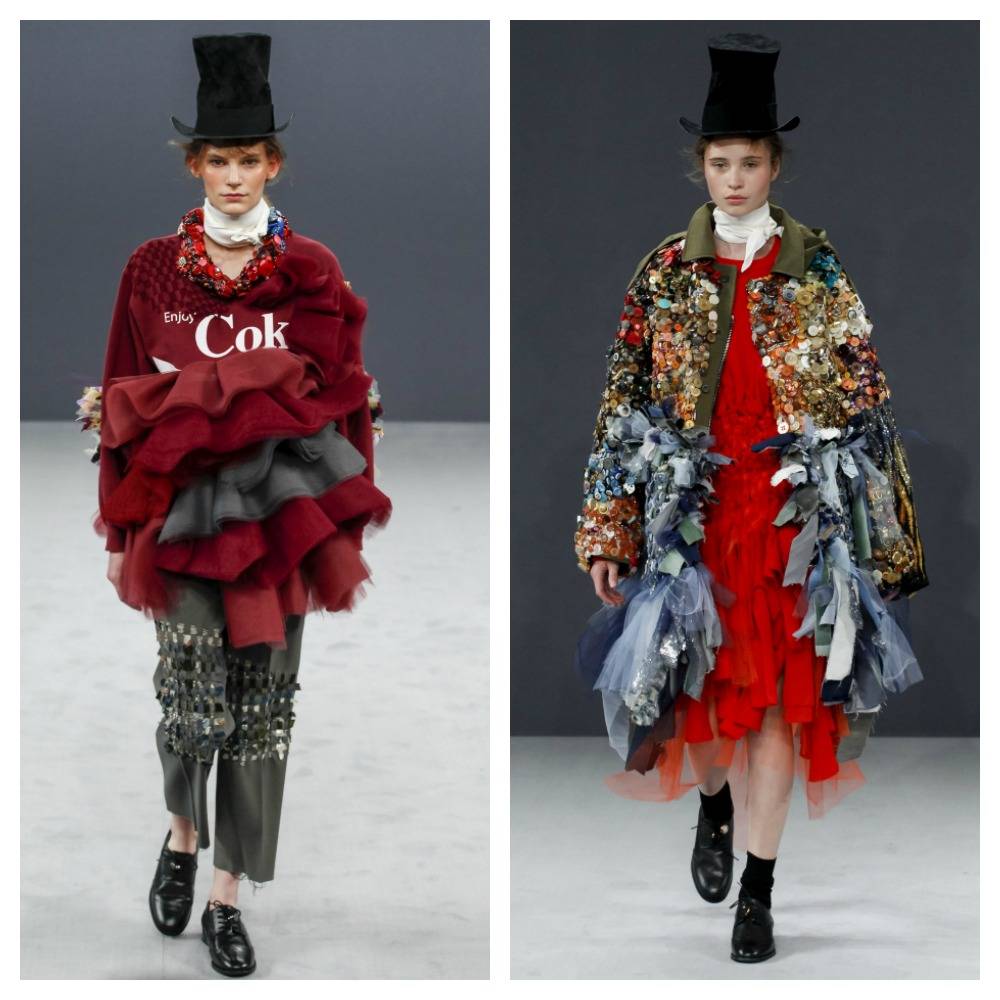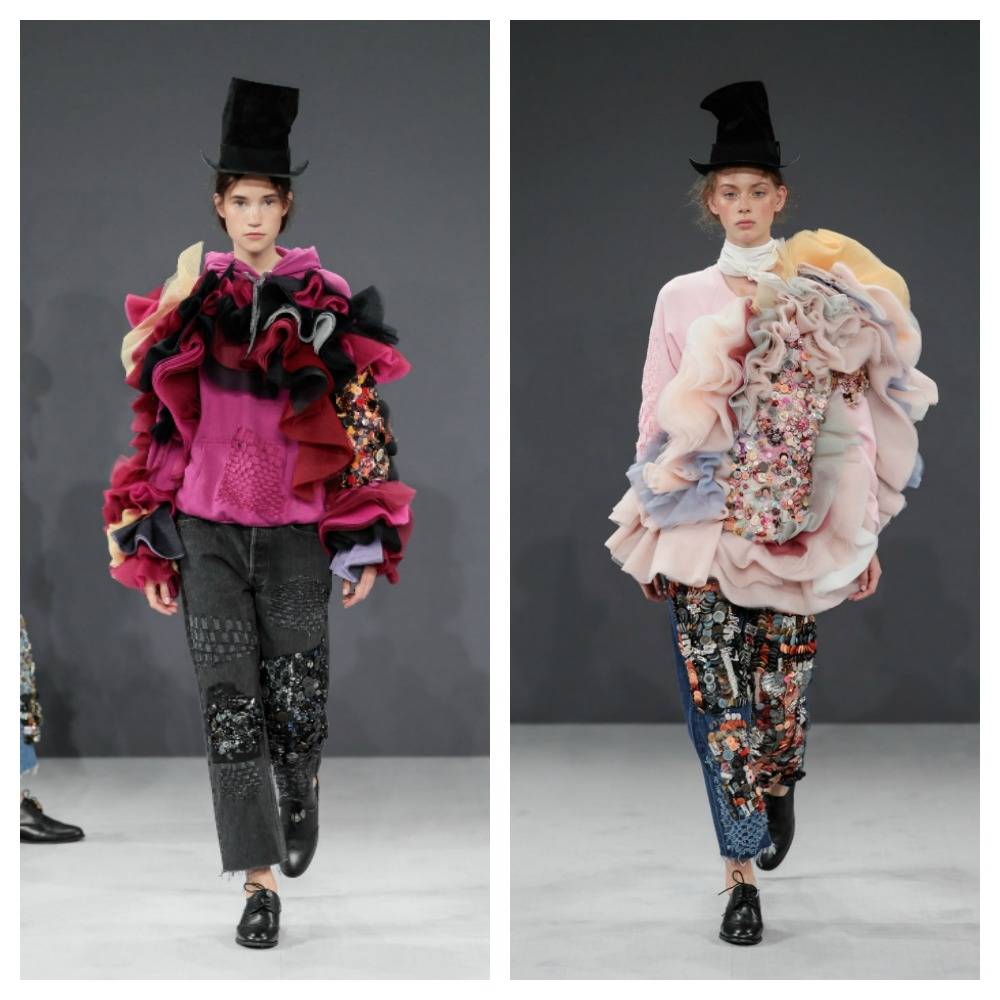 The first, the Vagabonds 2016 collection, was inspired by the street urchins that populate Charles Dickens novels. Together Viktor Horsting and Rolf Snoeren applied Haute Couture craftsmanship, such as weaving and collage, to each garment choosing to emphasize a 'hand-made' aesthetic. They created garments with pieces from past collections and excessively embellished those using strips of discarded fabrics, sequins, beads, crystals, and buttons.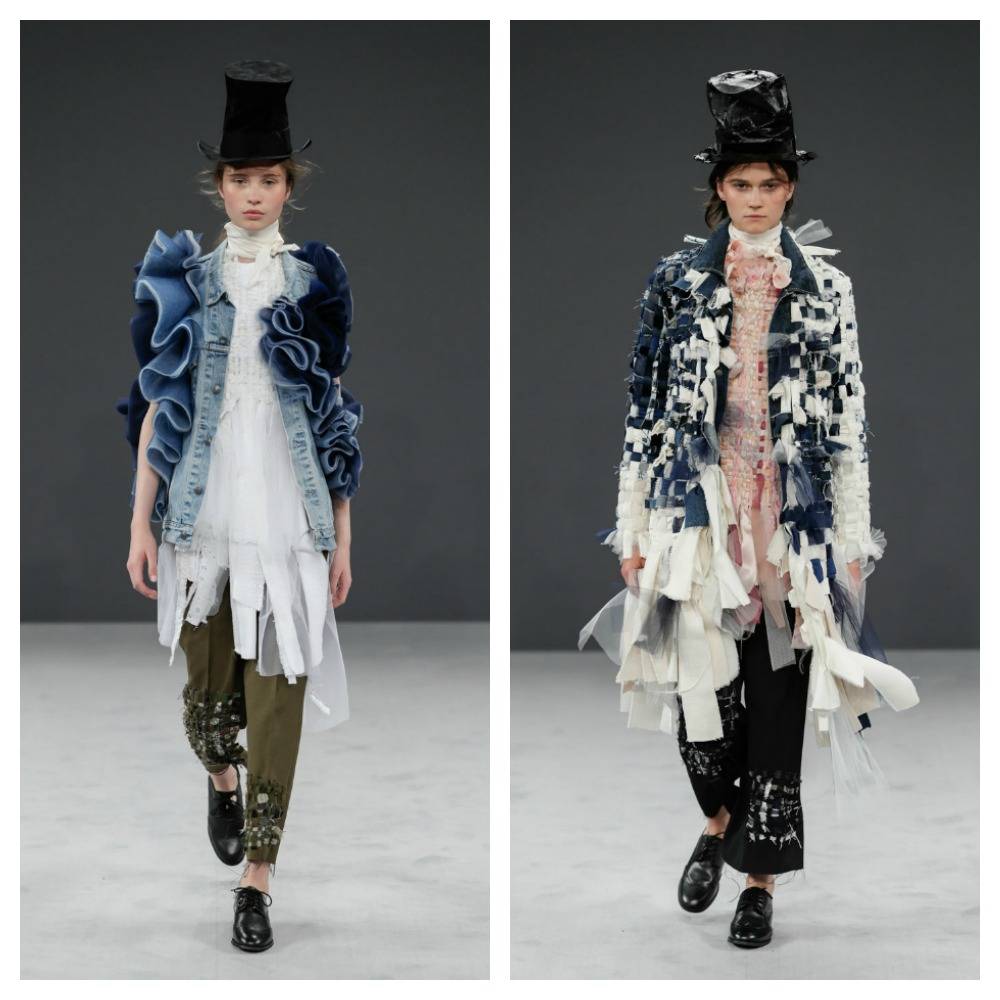 The resulting pieces were laden with mementos from a multitude of past collections thusly creating a new collection of intricate artworks. Fortunately for fans of Viktor & Rolf, the recycling of the garments was not so extreme as to obliterate the past so when the collection hit the runway at Paris Fashion Week, observers were keen to point out elements that they recognized and were delighted.
The focus on conscious designing was a success, and the designers themselves felt the purge of their back catalogues and pieces from their vintage collection were beneficial for both 'storage and soul.'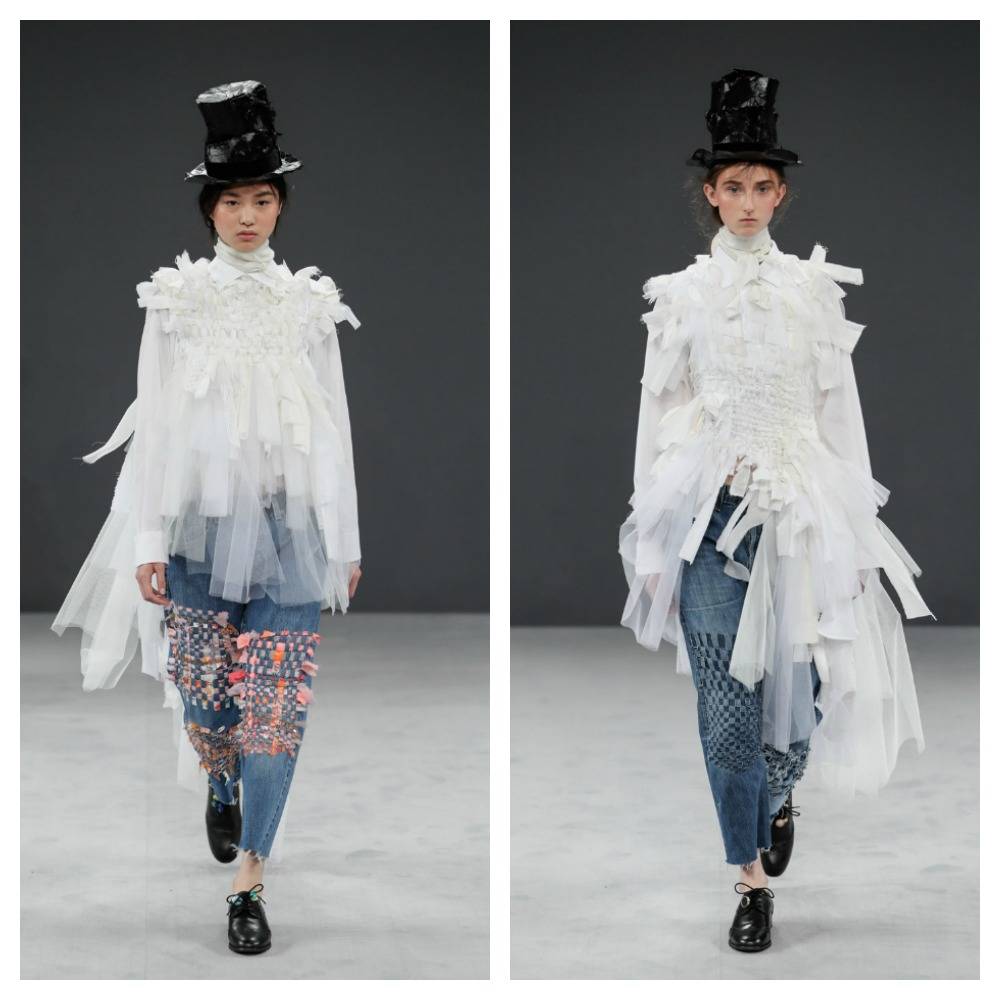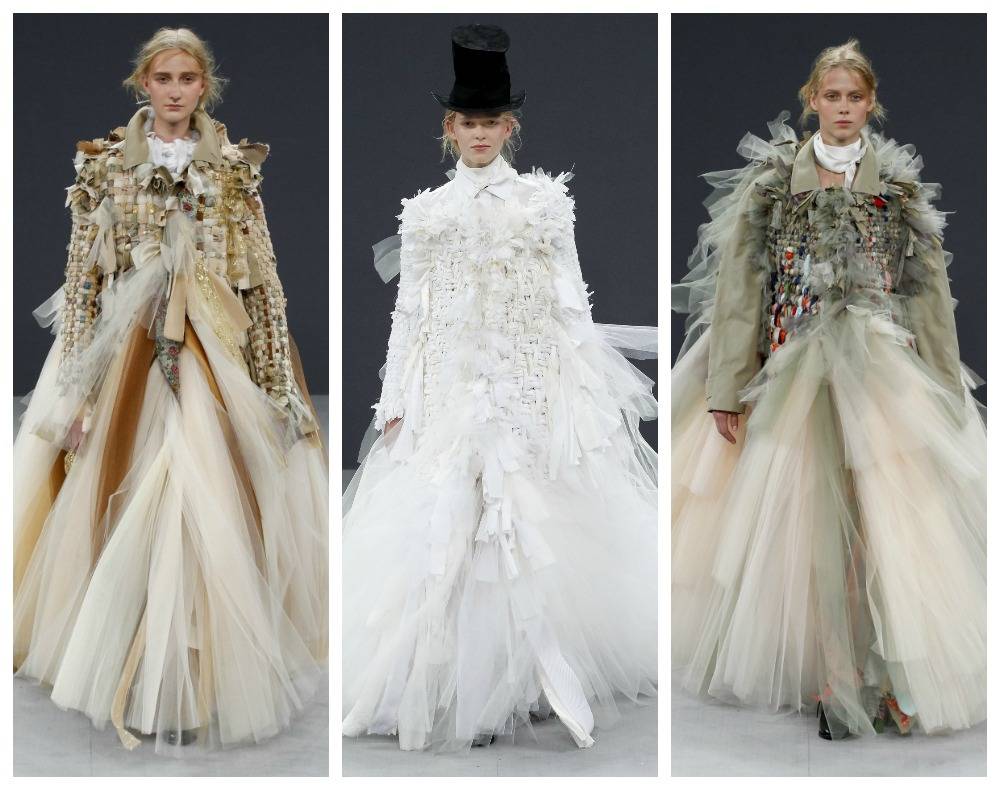 Vagabonds combined recycling with haute couture and visually the pieces are astounding. Historically, unlike much haute couture and avant-garde designs, the collection was wearable and not dissimilar to designs by Vivienne Westwood, Alexander McQueen, John-Paul Gaultier, and John Galliano. All of which you can shop at a majority of Turnabout locations.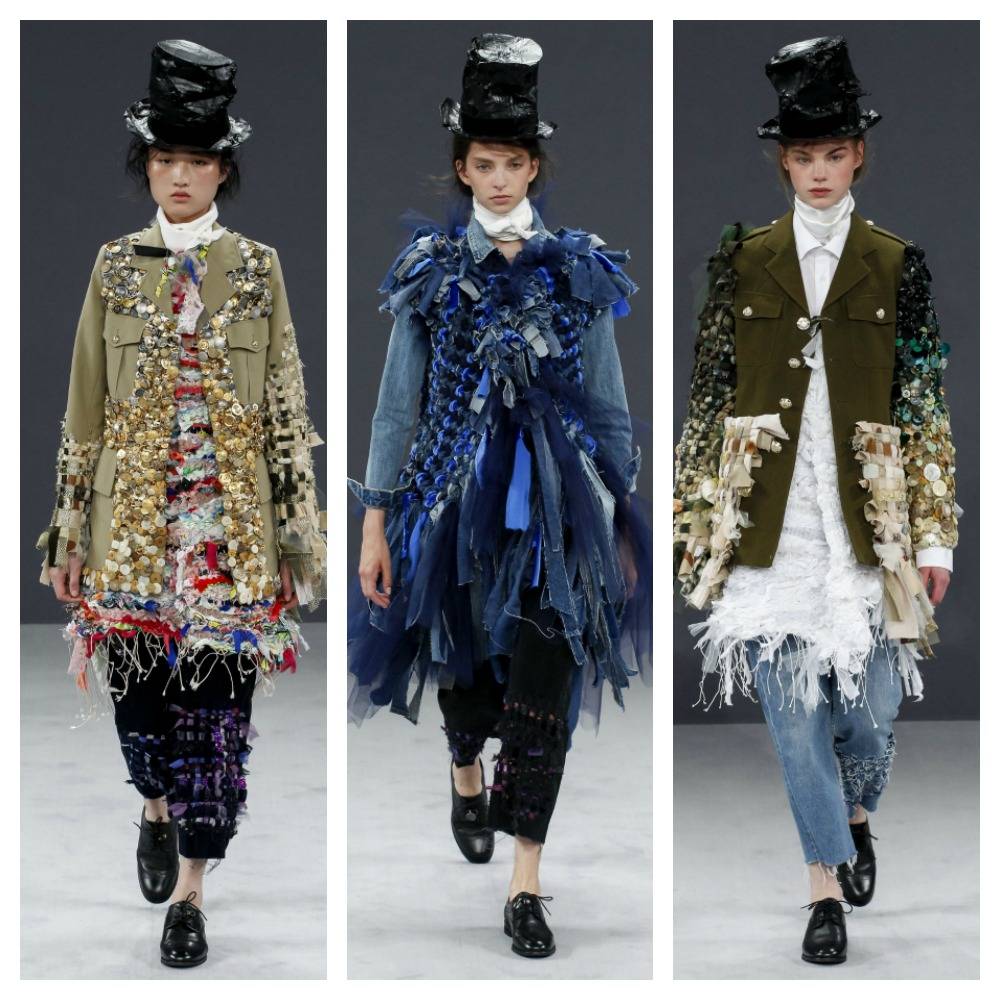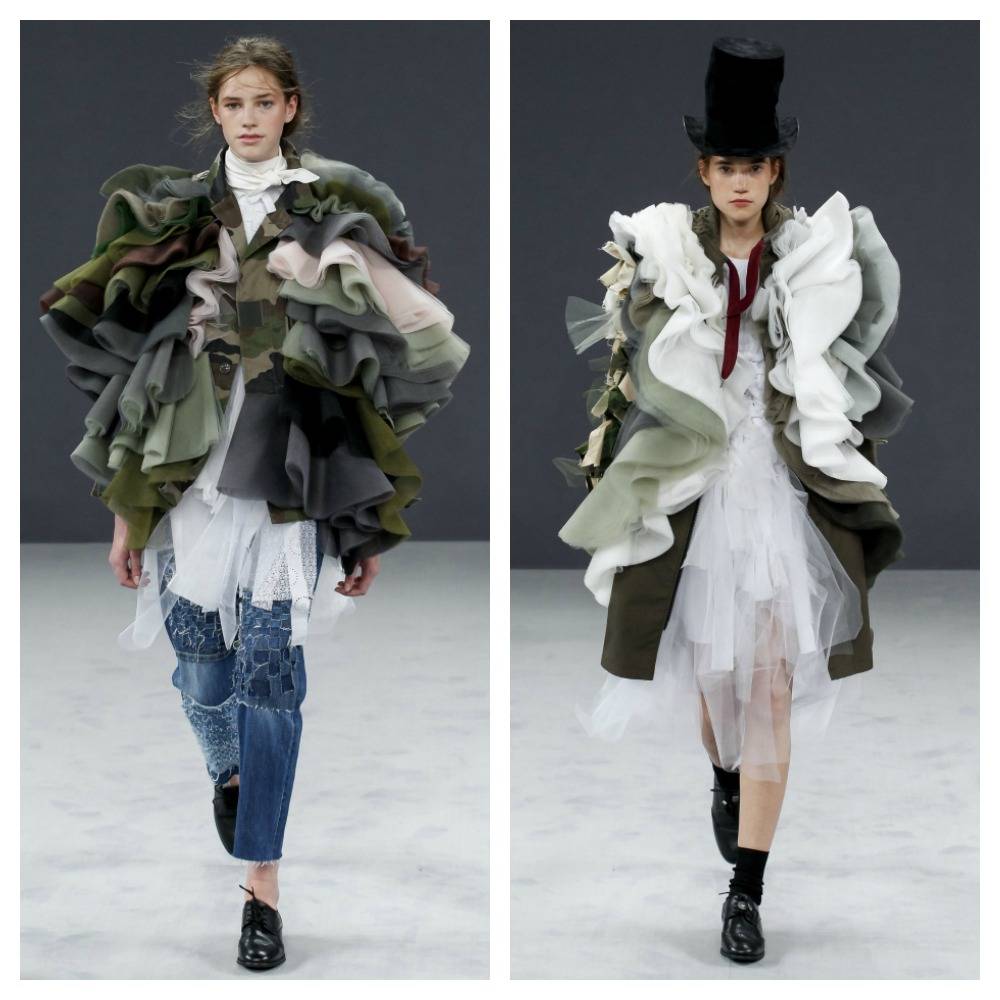 Perhaps, Amy Verner in Vogue said it best, "Haute couture is inherently a push-and-pull of old and new: old techniques, new materials; old maison, new designer; old silhouettes, new interpretations."
If you are feeling inspired by Viktor & Rolf to try your hand at repurposing, the internet currently has 9.6M websites that offer tips on transforming your unwearable sweaters and jeans into everything from pillowcases to puppy beds!
Image of the designers courtesy WWD.com.
All collection images courtesy of viktor-rolf.com.