Teen Vogue Forecasts S/S 2019 Trends
Teen Vogue Forecasts S/S 2019 Trends

Once again, fashion's mantra is 'what is old is new again,' and at Turnabout, we welcome the diversity of selection this phrase means for everyone. We checked in with style forecasters at Teen Vogue and selected five of their top trend predictions for Spring/Summer 2019 that we felt would resonate with savvy shoppers.
---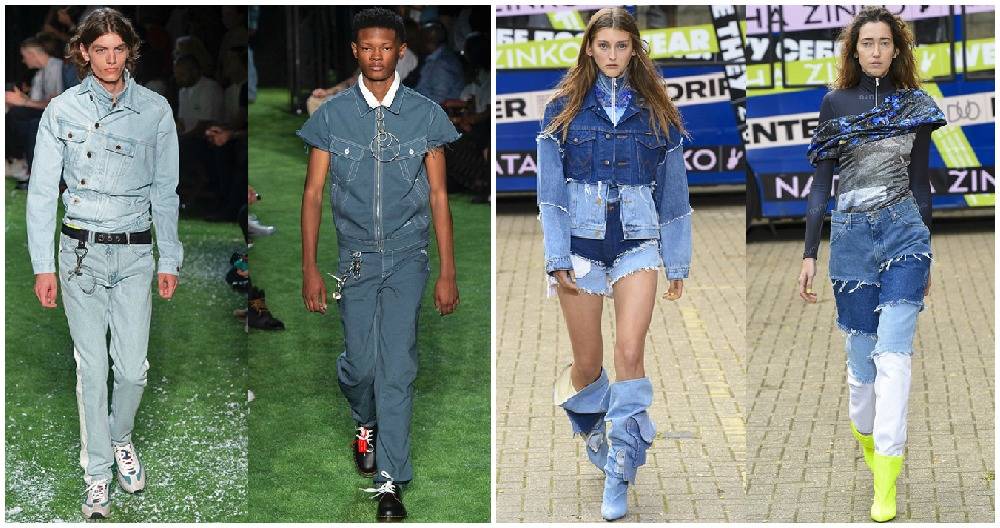 Denim is everywhere. A fabric originating in the coal mines of the USA is now flaunted on designer runways. Season after season, we are seeing a resurgence in not only denim as day wear in business settings but distressed, destroyed, bleached, batik'ed, laser cut, the list is endless. Last week, you read here how Balmain has incorporated acid-washed destroyed denim into its Men's Spring/Summer Collection, and here is denim from Off-White (L) and Natasha Zinko (R).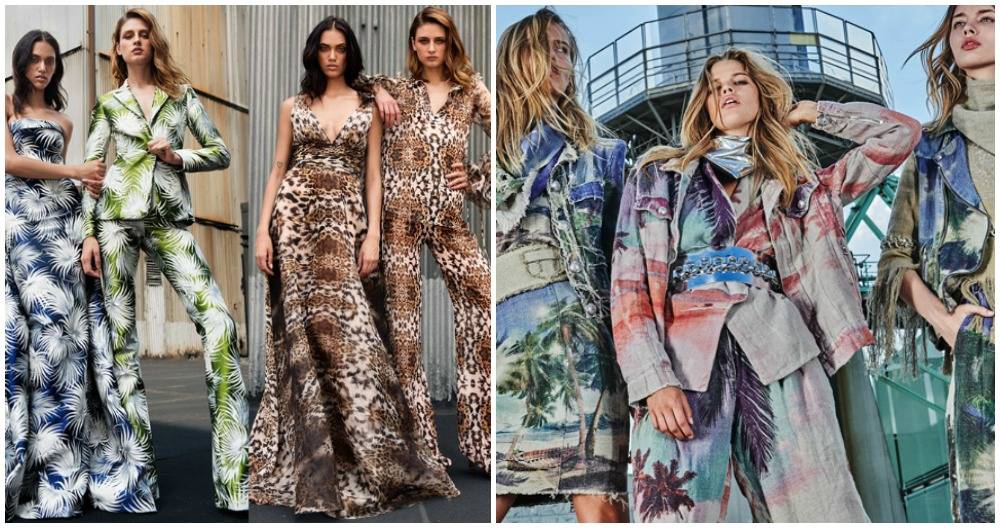 In the age of Instagram, shoppers can continuously live the Resort Lifestyle. Increasingly, designers are creating and launching Resort collections as separate entities from their seasonal collections, like Naeem Khan (L) and Balmain (R). Fashion forecasters are having a great time with predictions that more and more we will see vacation vibes incorporated into everyday wear.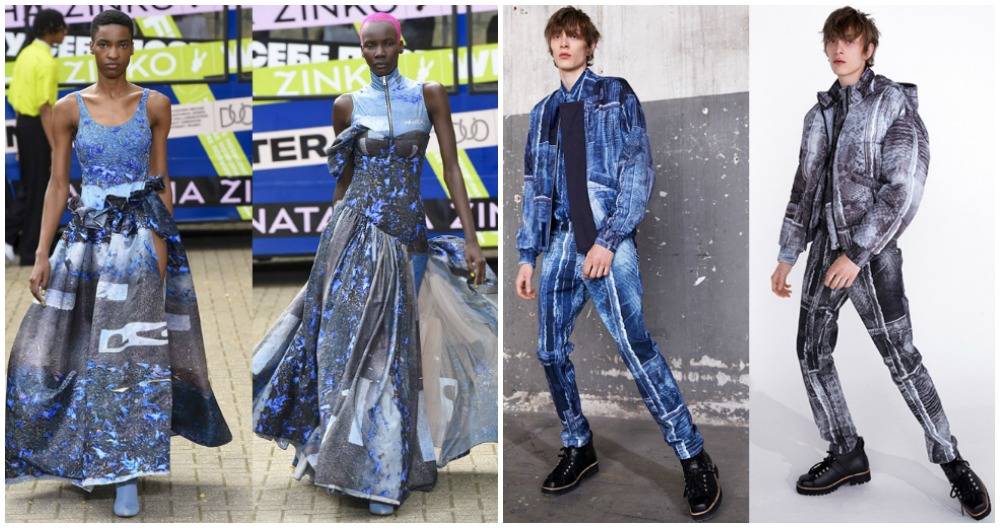 Screenprinting is a tangible way for designers to connect with their audiences. Shoppers want the high-quality garment in the styles made famous by their favourites, and in Spring/Summer 2019, they can have their cake and eat it too. Adding quirky images is a youthful twist on sophistication. Look at what Natasha Zinko (L) and Just Cavalli (R) are doing to create more user-friendly fashion for all ages.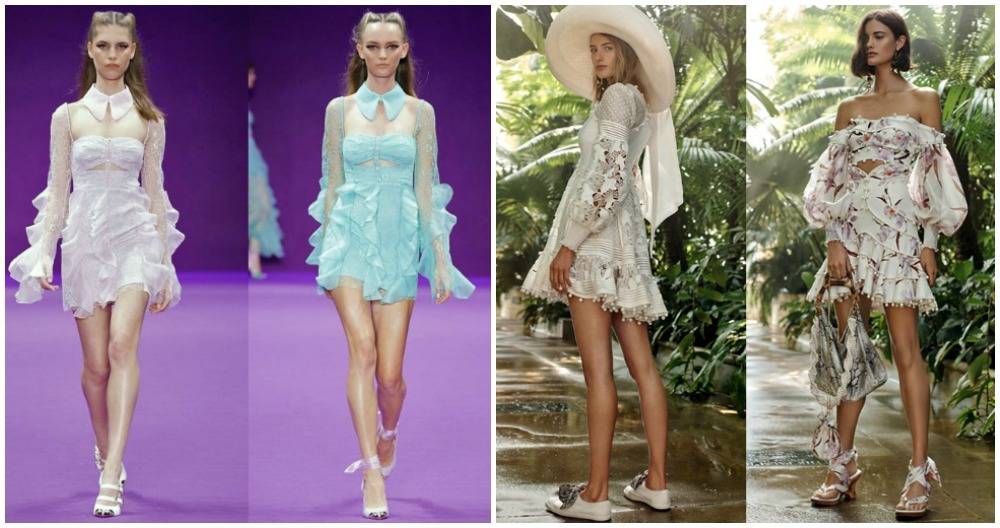 Hemlines are rising in 2019, and if you think a Little Black Dress is a solution to all fashion woes, the baby doll trend will do you right. Same shape but in colours and patterns. Teen Vogue likens this 90s trend resurgence to the popularity of shows like 90210 that are gaining new fans due to online streaming options. Alice McCall (L) and Zimmerman (R) presented Baby Doll dresses that were less ingénue and more sophisticated than decades past.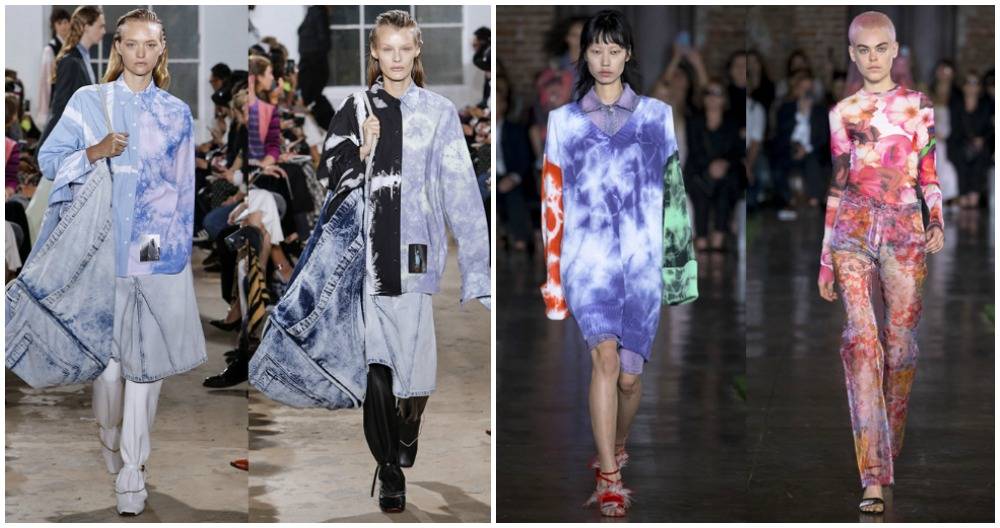 The relaxed vibe of the California coast is surfing into stores, hastened by designers like Proenza Schouler (L) and MSGM (R). Layering tie-dye t-shirts and tunics over shorts, leggings, and long flowing skirts, captures the laid-back, easy feeling of the west coast sun, surf, and sand.
Curious about consignment? Visit any of our five stores and find amazing looks that will fit your sophisticated style, are perfect weekend casual chic, or a stunning LBD that will take you everywhere!