Spotlight on Randa Salloum: Sustainable Lifestyle Enthusiast
Spotlight on Randa Salloum:
Sustainable Lifestyle Enthusiast.

---
Building community and creating shared experiences are two things that Turnabout has always been passionate about. When we meet people who expand our world with knowledge, passion, and drive, it is only natural to want to share a glimpse into what makes them the person that they are.
Meet Randa Salloum! Entrepreneur, influencer, blogger, co-founder of sustainable apparel event ARCHIVE, and founder of the newly launched CIEL Creative Marketing.
Recently Randa spoke with Turnabout, after an intensive day-long client photoshoot, about the path she has journeyed over the past decade. We are sure you will admire the determination of this west coast woman as she sets a fantastic example for ambitious, fashionable, and compassionate women everywhere.
Who is Randa the Influencer and what is she passionate about?
It's hard to put a defined description on who "Randa the Influencer" is. But, if I must, I would say I am an ever-evolving creative who dabbles in the world of fashion, beauty, food, travel, and design. Over the last 10 years, I've evolved as a blogger and as a person… Someone who enjoys not only learning but educating my readers on the benefits of slow fashion as a product and a mentality, living a sustainable lifestyle to the best that I can, using clean beauty and being very open and transparent with my readers.
Sustainability wasn't even on people's minds ten years ago when you began blogging. Tell us about your transformation into an Influencer with a strong eco-conscious voice.
Since I was younger, I was very particular about what I had around me. I did not like to have a lot of things, not because of consumption practices but because it was too much clutter. As my blogging career moved forward over the years, I did not realize how much I had consumed until I took a mental inventory of the brands that I've worked with and … I walked into my closet one day and removed nearly 80% of it. How did I consume so many things? It turns out it was all items that I had been promoting to my readers to consume themselves. I felt awful. I decided there was a better way to connect with my readers, enjoy running my blog and I didn't have to comprise my values… which is something I've compromised for the business sake of my blog. I decided to switch my focus on how I actually want to live my life, how I felt was the best way to live my life and without pushing it on others, show them why I do what I do.
For those curious to begin pursuing a more conscious/sustainable lifestyle, where would you suggest they go to learn more?
Because this is a complete lifestyle change, I suggest thinking about where in your life you want to become the most sustainable. For me, fashion was last. I began with my makeup and skin care using the site Cruelty Free Kitty and joining Facebook groups like Cruelty Free Buzz and Vitruvi Community and then when I had a handle on it, I moved forward with household products, food, and then apparel. Apparel, in my opinion, is the biggest beast when it comes to adjusting your lifestyle.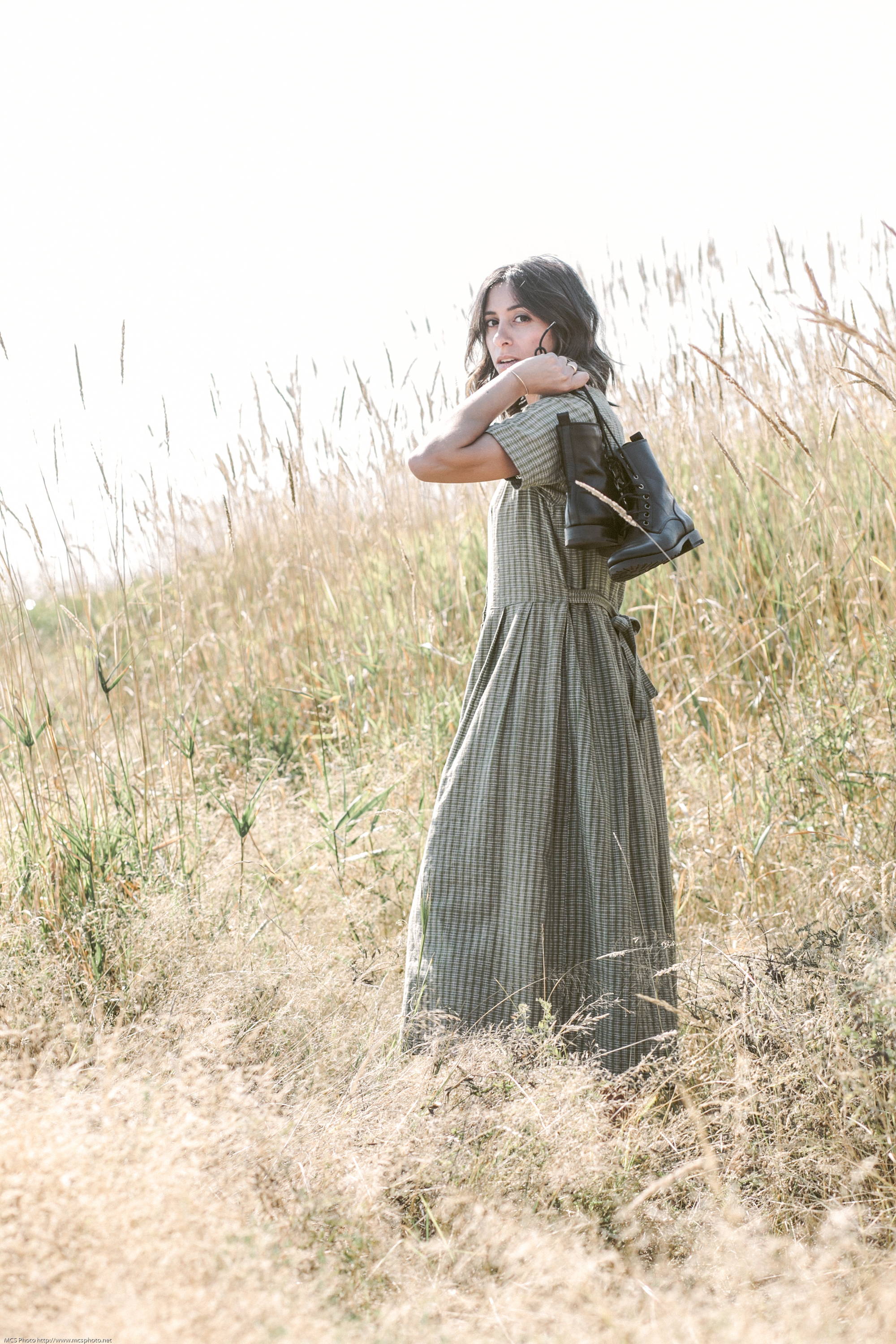 Will you share with us your tips for consignment shopping?
The process of consignment shopping with a lengthy one for me. I've shopped consignment décor for years, but it wasn't till recently when I really started to get into apparel. For shopping for consigned fashion, I began going to independent retailers that showcase pre-loved clothing in a way that I can digest. It's picked for my style, it's not cluttered, and the prices are reasonable.
What is it about shopping Turnabout that you enjoy?
 I enjoy that Turnabout has locations that cater to the lifestyle of those in the neighborhood. You can find items on Main Street that you won't necessarily find on Granville and it makes it a much easier shopping experience. They really take their communities seriously, and their focus on extending the life of your clothing is so important for me and something that I can definitely stand behind.  
Photo credits to Melissa Skoda