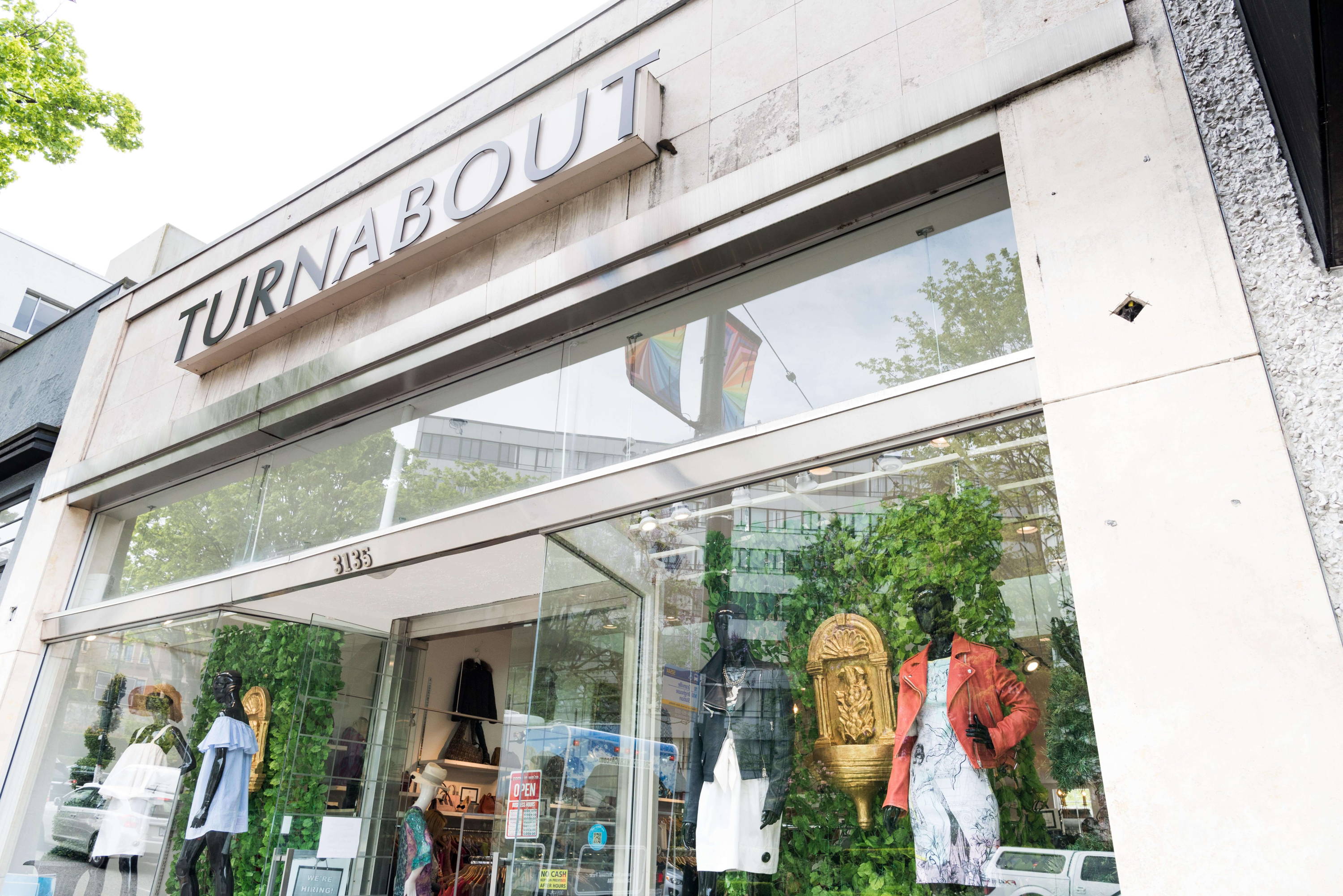 The original Turnabout, this stylish store suits its equally on-trend community of shoppers who thrive on knowing what is the next big thing and rely on us to keep them informed. Two-floors of luxury designer fashion, footwear, and accessories, will have even the most seasoned shopper gasping at the great finds. This location is tops in the season's must-haves from Chanel, Prada, Alexander Wang, Gucci, Dior, and those red-bottom beauties from Christian Louboutin. | Metered street parking available.
3135 Granville Street, Vancouver BC, Canada V6H 3K1
---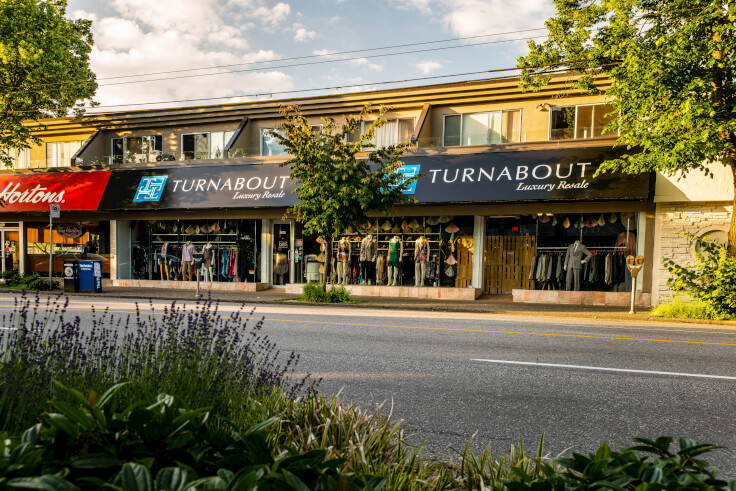 The western side of Kitsilano is a neighbourhood of beaches, families, and health awareness. This heightened sense of sustainability shapes the fashion offer on West Broadway. This location has an abundance of Women's and Men's wear which veers towards comfort, chic casual, wardrobe basics, and a selection of affordable luxury. Keep your eyes open for special sales racks of discounted items from our fundraising partners, as you never know what treasures you will find. | Free parking at back of store.
3112 West Broadway Vancouver, BC V6K 2H2
---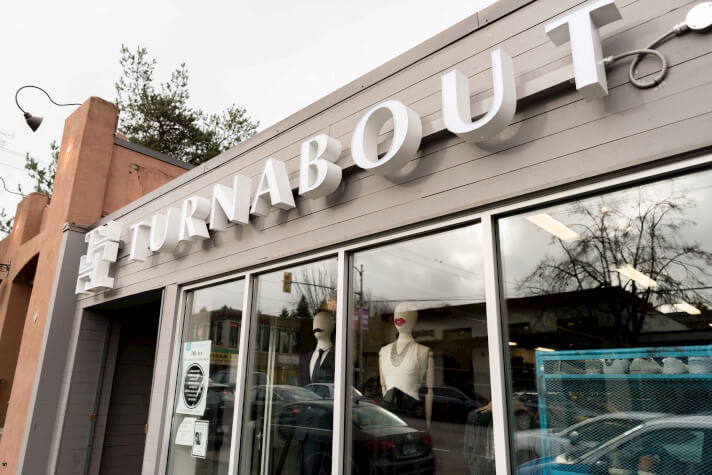 This location is perfectly situated in the middle of the vibrant Burrard to Vine Street section of West 4th. A shopping destination consisting of cozy boutiques, coffee shops, fitness studios, and some of the top innovative restaurants in the city. This bustling Turnabout offers everything for the vibrant woman on the go: casual, business, cocktail, fitness, and formal. All the brands you know and love, like Eileen Fisher, J Crew, Kate Spade, and some you haven't met yet such Rag & Bone, Sandro, All Saints, and Madewell. | Metered street parking available.
1985 West 4th Ave Vancouver, BC V6J 1M7
---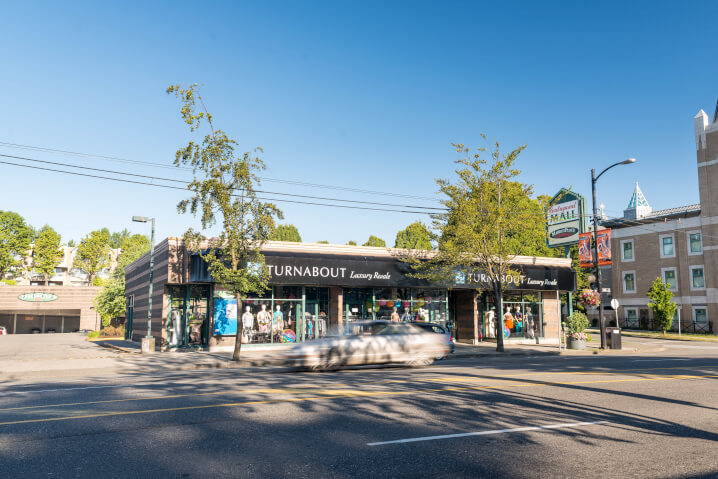 A stand-out in this neighbourhood of hip hang-outs, family markets, collectibles and antique stores, Turnabout Main Street, offers a bounty of accessible fashion, footwear, and accessories. Colour and diversity shape the popular and designer clothing that fills the racks here. One of our most extensive selections of Women's and Men's wear stocked with a range of lifestyles in mind. Shop the season's go-to styles with pricing to fit all budgets. | Ample free parking available.
2929 Main Street Vancouver, BC, Canada V5T 4R9
---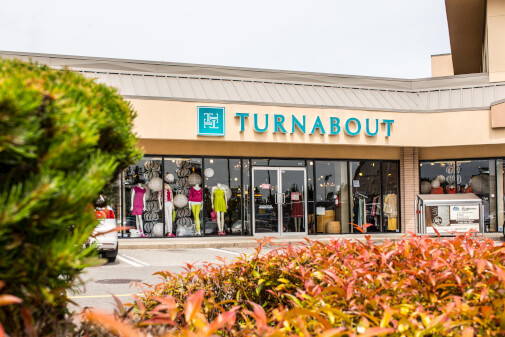 An easy-to-access spacious location with an incredible selection of casual chic fashion. Stocking all the top-selling brands you love and stylish handbags, footwear, jewelry, and accessories. Find your wardrobe staples, fun fitness wear, versatile outwear, casual get-together looks, and dressier pieces for special occasions. This Turnabout location is tops in accessible fashion for the woman who is looking for value at an affordable price. | Ample free parking.
610 – 15355 24th Avenue (Peninsula Village Mall)
---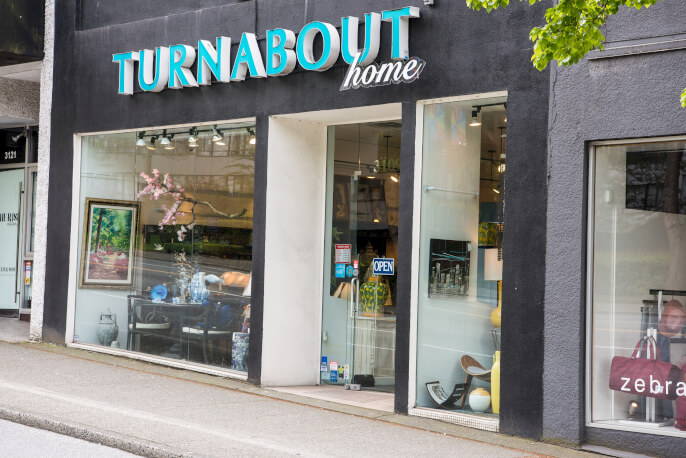 6. TURNABOUT HOME
From our home to yours! Turnabout Home Store on South Granville is two-floors of the finest in home furnishings. From eclectic to elegant, we have that 'must-have' piece you have been searching for. Furniture, decorative accessories, fine art and tapestries, lighting, china, and crystal abound. Our consignment model allows us to process merchandise on a daily basis so you will always encounter something 'new.' Visit often and peruse our showroom of affordable luxury.
Showcasing: Antique, Modern, Vintage, Art Deco, Contemporary, West Coast.
Brands: Lladro, Natuzzi, Murano, Swarovski, Tiffany, Restoration Hardware, Pottery Barn, and more.
3109 Granville Street Vancouver BC, Canada V6H 3K1
Turnabout Head Office is located at 1985 West 4th, Vancouver, BC, V6J1M7
(604)734-5313