A Source Of Sustainability: Stella McCartney
A Source of Sustainability:
Stella McCartney

---
A pioneer in sustainable and ethical fashion, Stella McCartney's pieces not only hold their value for resale, but are in great demand by luxury lovers – both vegetarian and not.
Stella McCartney's eco-friendly ethos hasn't wavered since launching her self-named line in 2001 as a joint venture with Gucci Group (now Kering). Daughter of one of the most famous musicians in history, she jumped into design at 16 years of age as an intern at Christian Lacroix and has been fighting against an industry that has grown and exploited natural resources, animals, and the environment ruthlessly.
Instead of giving in to pressure, McCartney developed innovative textiles and business initiatives to boost sustainability, and according to the designer, over 50% of her women's wear and 45% of the men's wear is sustainable. Season after season, McCartney creates ready-to-wear collections of luxurious garments and accessories that are free of leather, fur, and feathers.
Her signature bag, the Falabella Shaggy Deer Foldover Tote, is crafted with a leather alternative made of recycled marine plastic and yeast-based silk is amazing and we wish we could get many in for consignment (hint, hint)! McCartney enjoys the challenge of taking waste and making something beautiful out of it and shot her 2017 campaign in an Eastern Scotland landfill with photographer Harley Weir.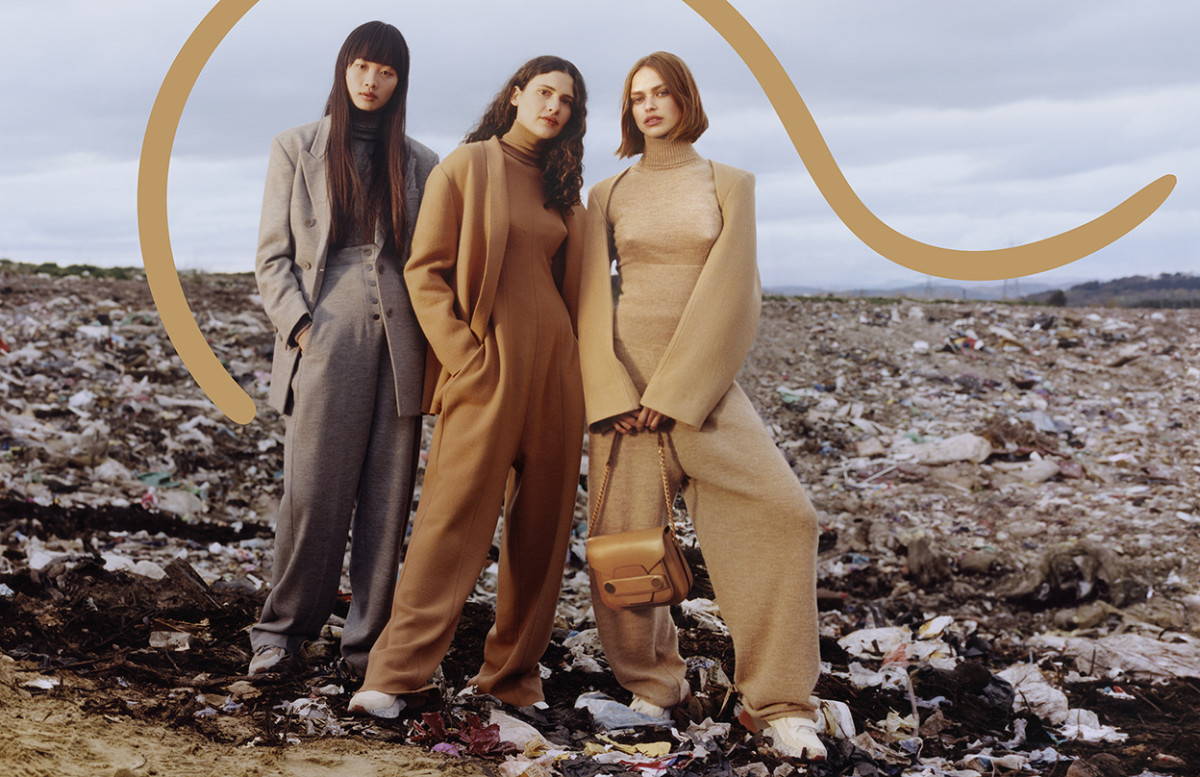 ---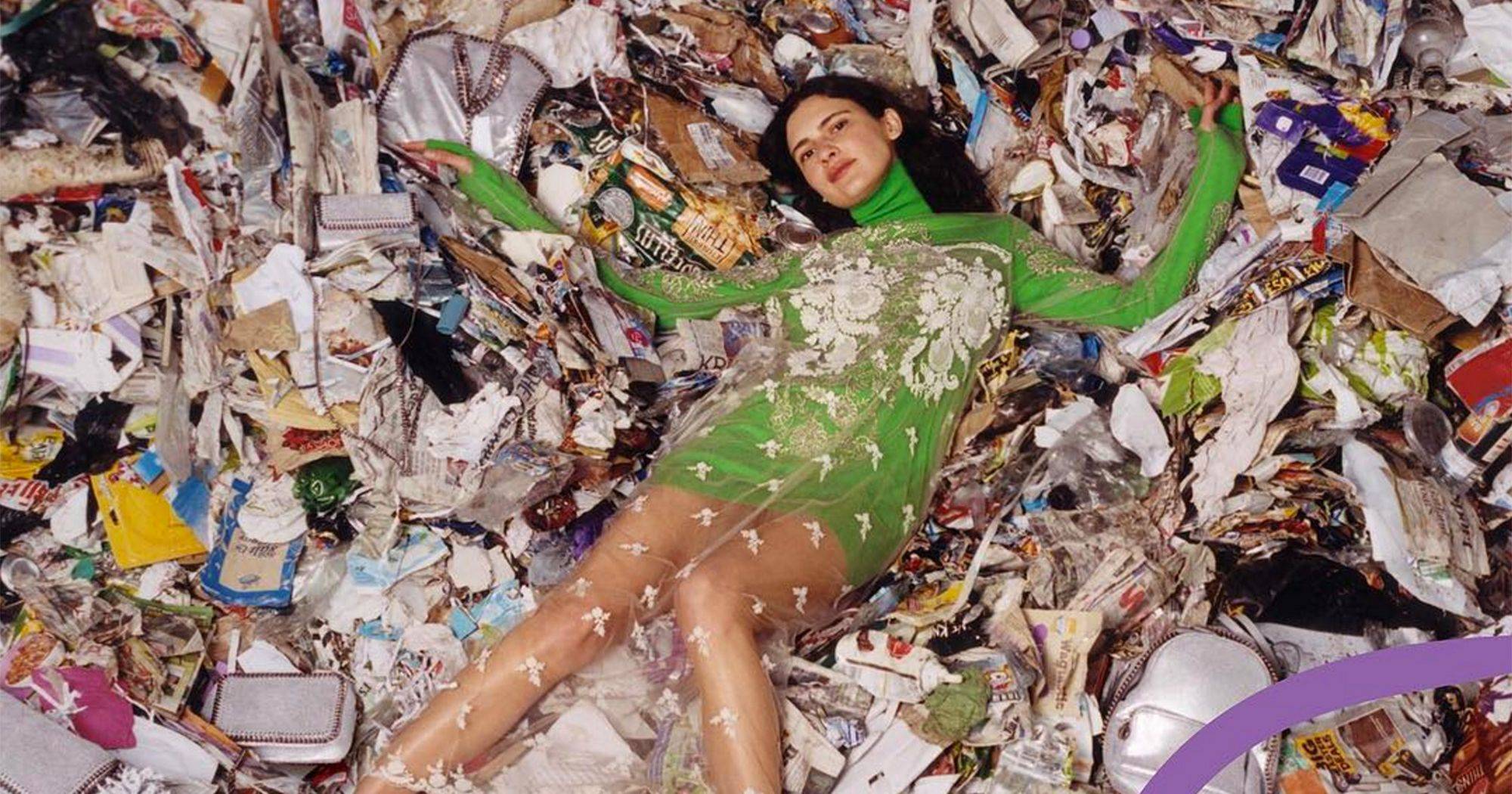 McCartney's Fall/Winter 2018 Collection is incredibly suited to our west coast weather. The collection is heavy with traditional wool textures, knits, and patterns.
The line sources wool from a small group of hand-selected farms that have a commitment to animal welfare and environmental stewardship. However, even that isn't good enough for McCartney, as she is currently co-sponsoring a competition with PETA which encourages students to biofabricate vegan wool with the winners to be announced by year-end.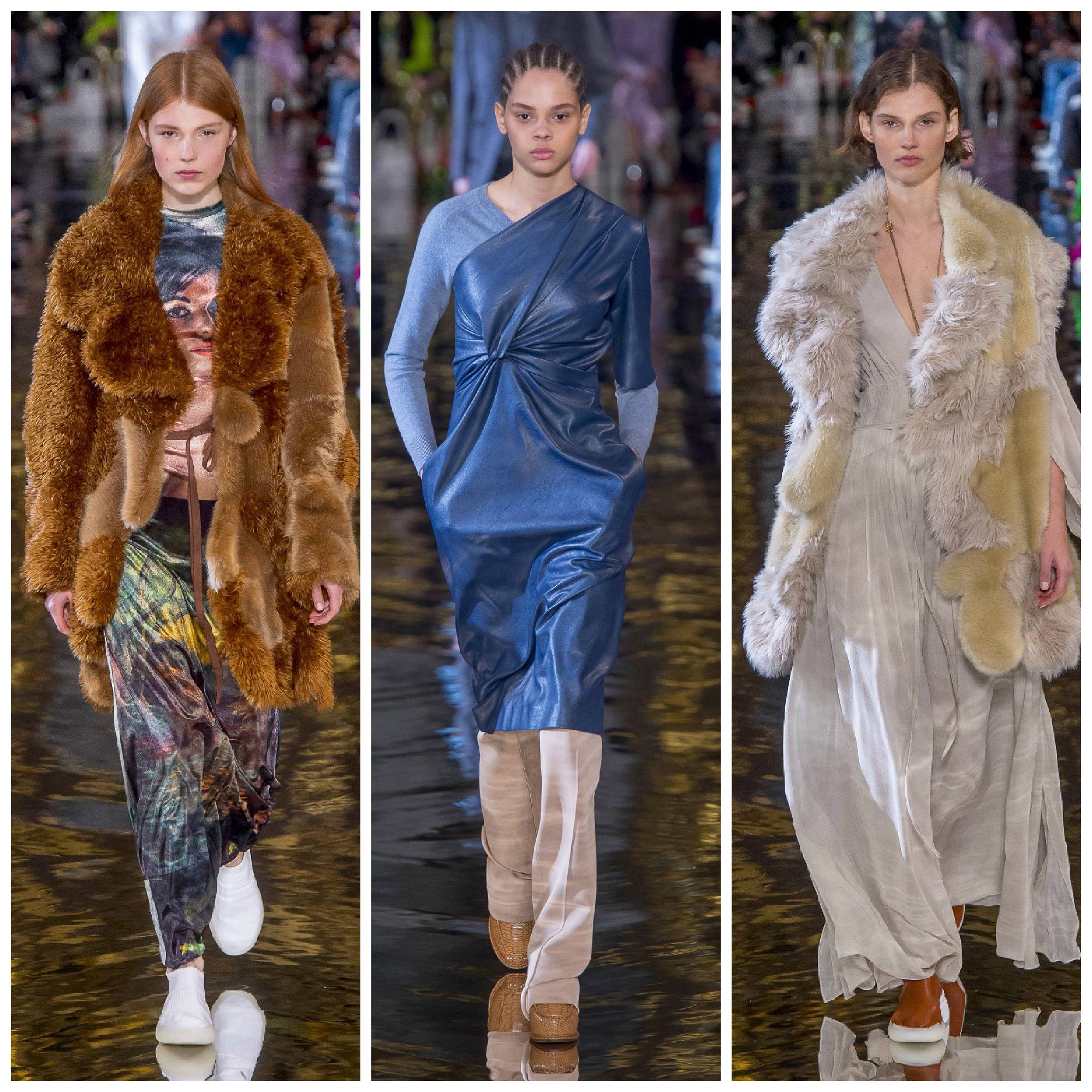 Using recycled polyester instead of calf leather, creates 24 times less of an environmental impact.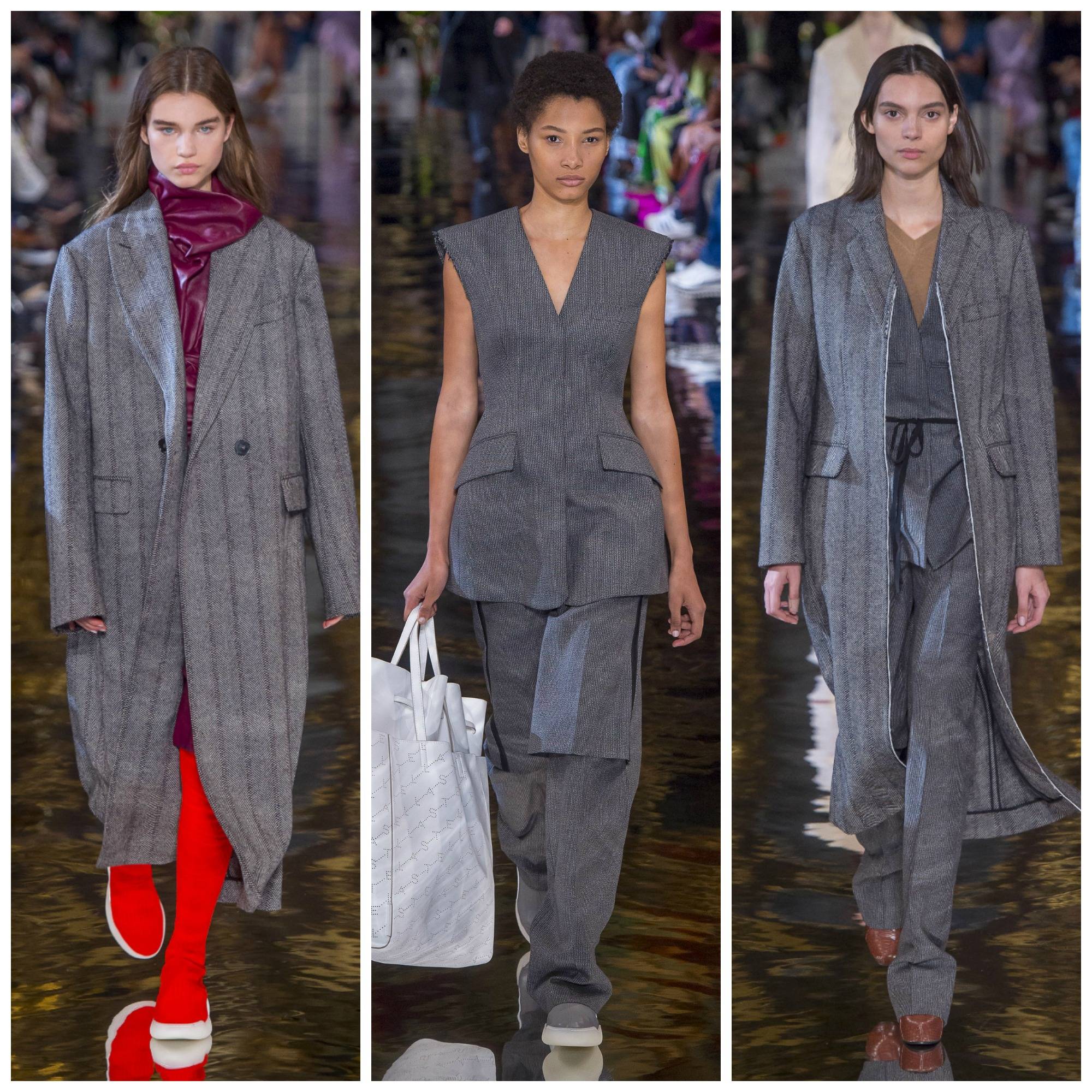 The cashmere blended into these wool garments is 're-engineered cashmere.' By eschewing virgin cashmere, McCartney reduces the environmental impact by 92%.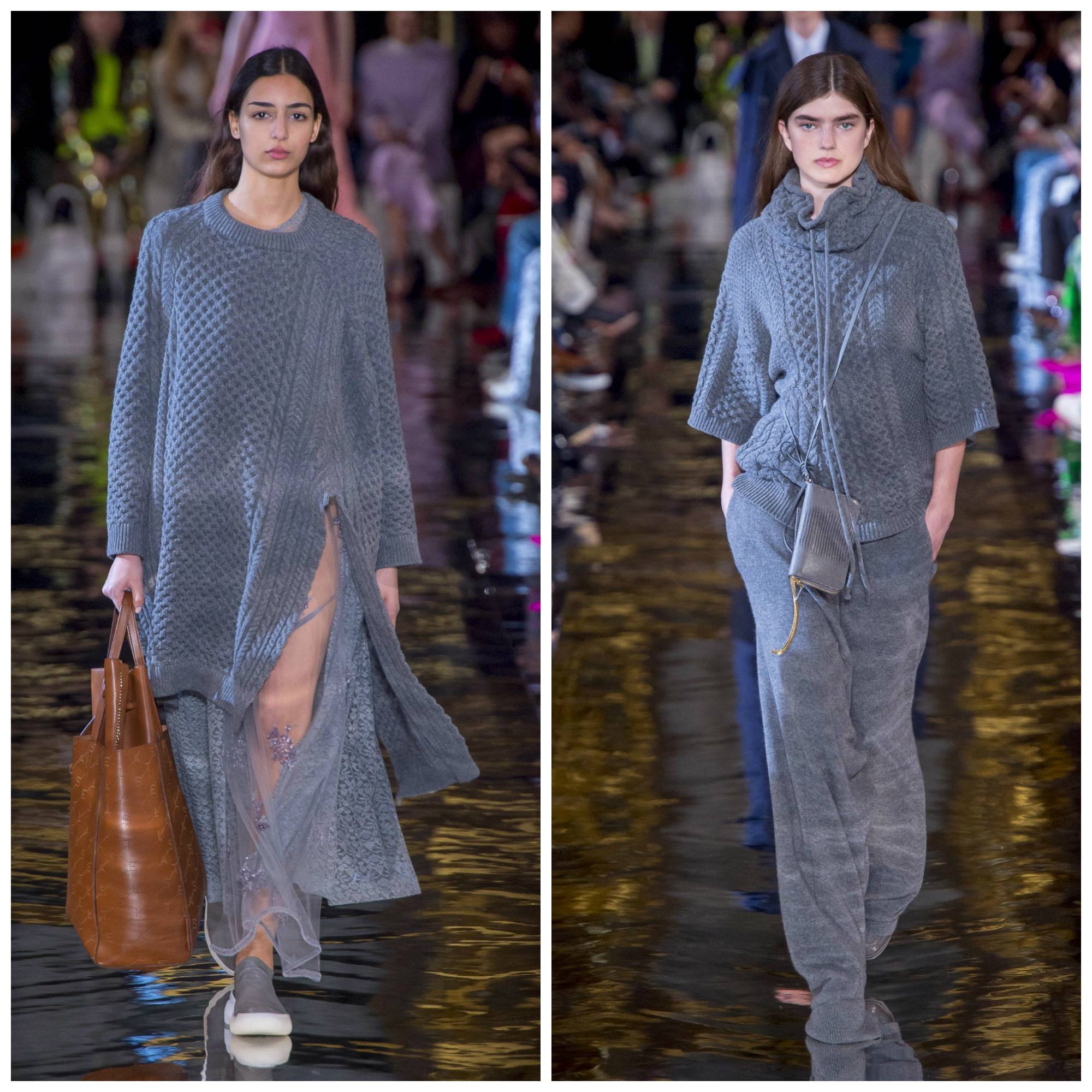 The silk in these knit pieces are created by a company named Bolt Threads which uses yeast, sugar, and spider DNA.