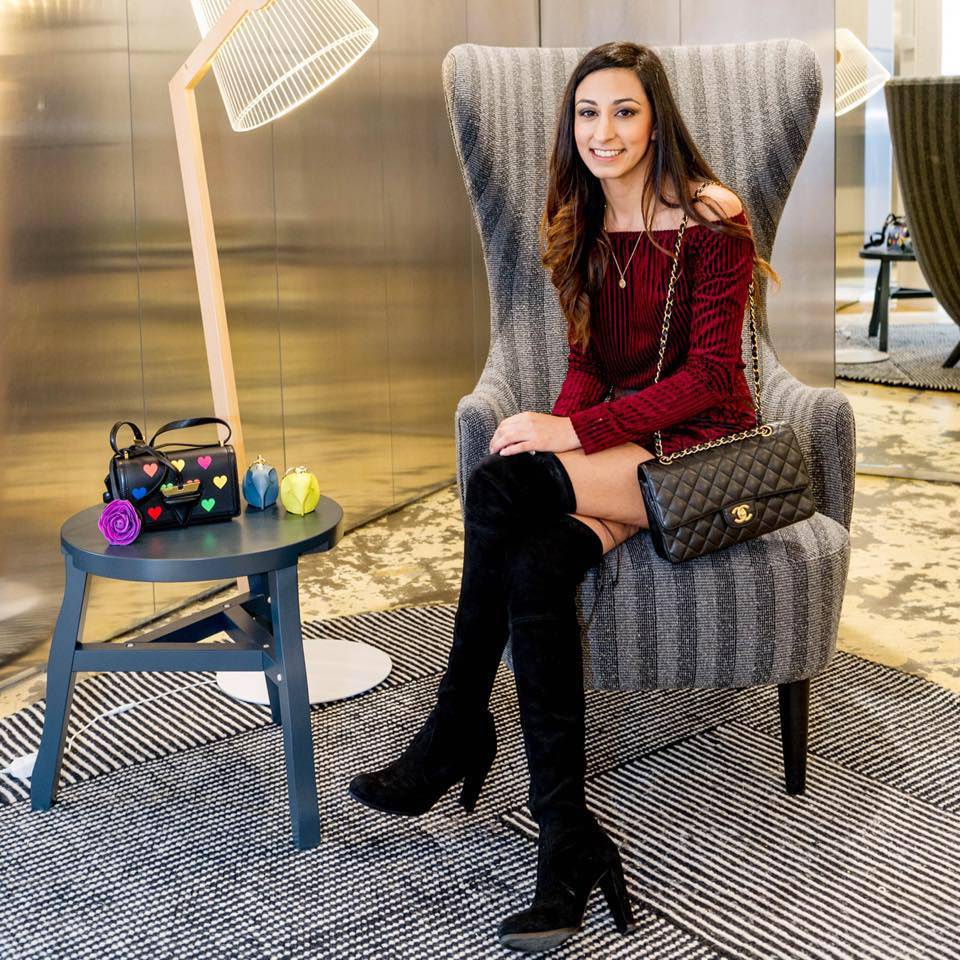 Spotlight On Cassie Gill,
Cross-Border Reporter

---
Cassie Gill is a Vancouver-based entertainment and lifestyle journalist who spends half of her time navigating the Los Angeles celebrity landscape. At Turnabout, we know her as an avid consignment shopper with a keen eye for current trends, but at CTV Morning Live, she is a respected producer and entertainment contributor, and every two weeks on TMZ Live, she dishes on the celebrity lives and lifestyles that we are all so fascinated with.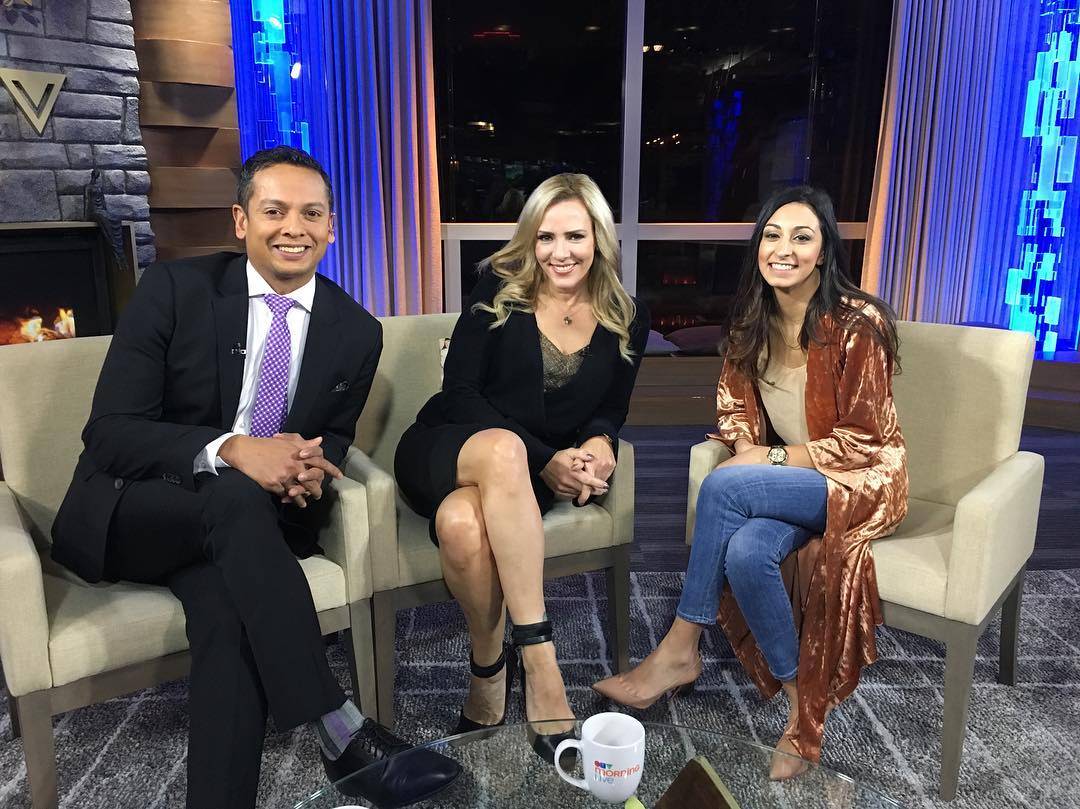 On-set with CTV co-stars Jason Pires and Keri Adams.
With being in front of the camera so much a part of her daily life and with Cassie attending so many events, it is hard for her wardrobe (and bank account) to keep up!
From local store openings to attending glitzy award shows in Los Angeles, like the Primetime Emmys, Cassie has to be comfortable while looking amazing, with her choices being versatile enough to rotate through her wardrobe easily.
Just another day at the Oscars in first two outfit changes!
Cassie is our first spotlight directly involved in the exciting world of on-air entertainment – a profession where multiple outfit changes are a regular occurrence, and does not (yet) have the luxury of a personal stylist.
What are your favourite items to buy pre-loved and why?
I'm handbag OBSESSED and have been since I was in high school and with all of the price increases on some of my favourite brands, like Chanel and Louis Vuitton, I've become much more open-minded to buying pre-loved. There are some great bags out there at amazing prices, especially in a luxury-minded city like Vancouver.
A fabulous cocktail dress is especially valuable in the entertainment realm, but they can also be costly. I like to invest my money in high-end pieces that I know can last me for years to come like handbags, a great pair of shoes, belts, and jewelry. With consignment, there are often great prices on pre-loved contemporary dresses. I'm petite so a lot of the time I have to get alterations, and that cost is easier to justify when you find a great deal.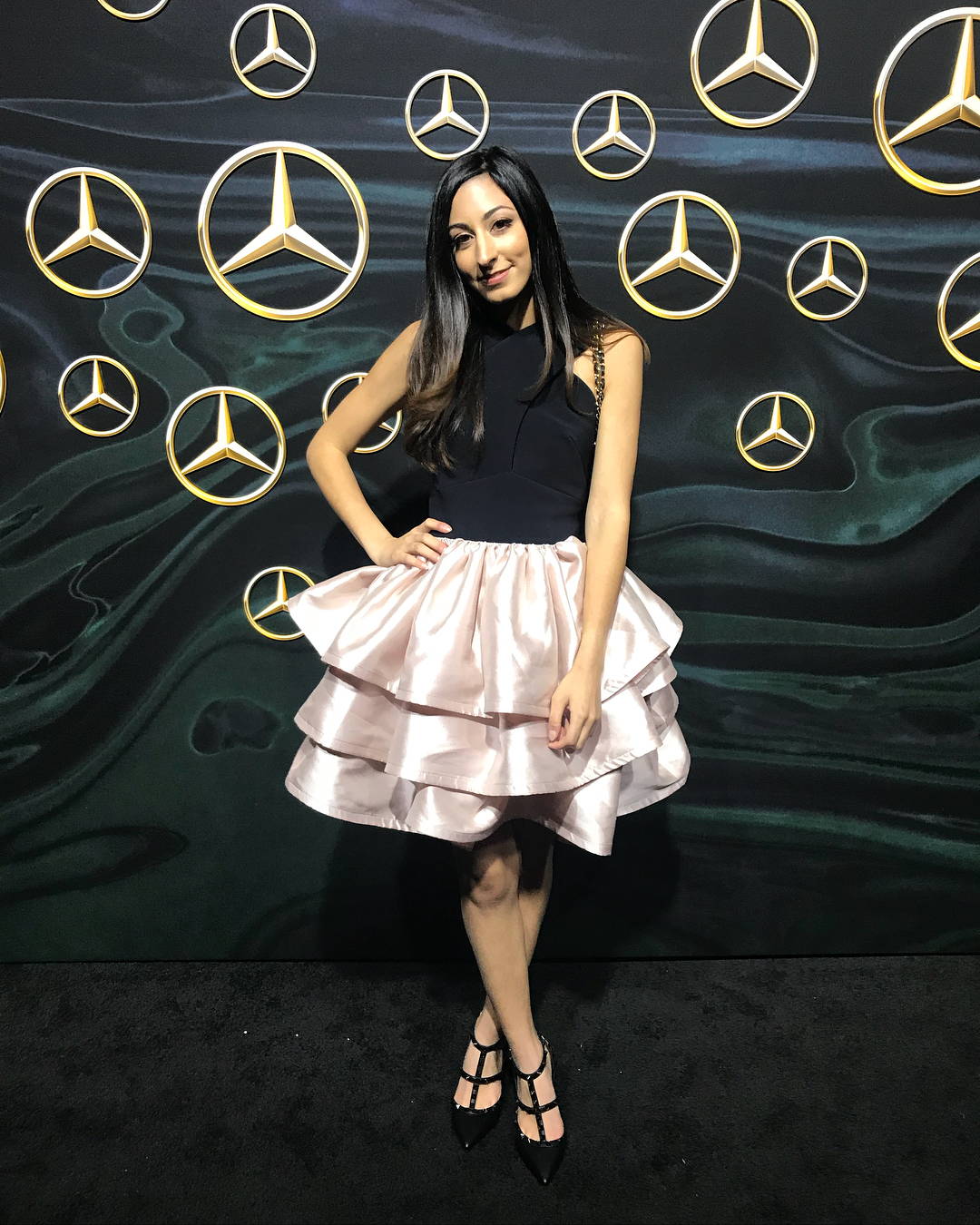 In Greta Constantine at the Mercedes Benz Oscars viewing party in Beverly Hills.
My favourite dress brands to find pre-loved are Alice & Olivia, Self-Portrait, and I'm also a very long-time fan (pre-Meghan Markle) of Club Monaco - great pieces and I have to show some love for their Canadian roots. Speaking of Canadian designers, I also love Toronto's Greta Constantine, especially their Trixie dress. I had the opportunity to wear one of their pieces to an Oscar party last year, and I'm still thinking about it!
Which do you prefer – the convenience of online shopping or the more personal in-store experience?
I've never been a fan of online shopping because I'm so petite. I am open to doing alternations but only for special occasions. I am also big on texture. I love luxurious fabrics like silk, velvet, lace, and anything sequinned, so being able to touch and feel items is significant to me.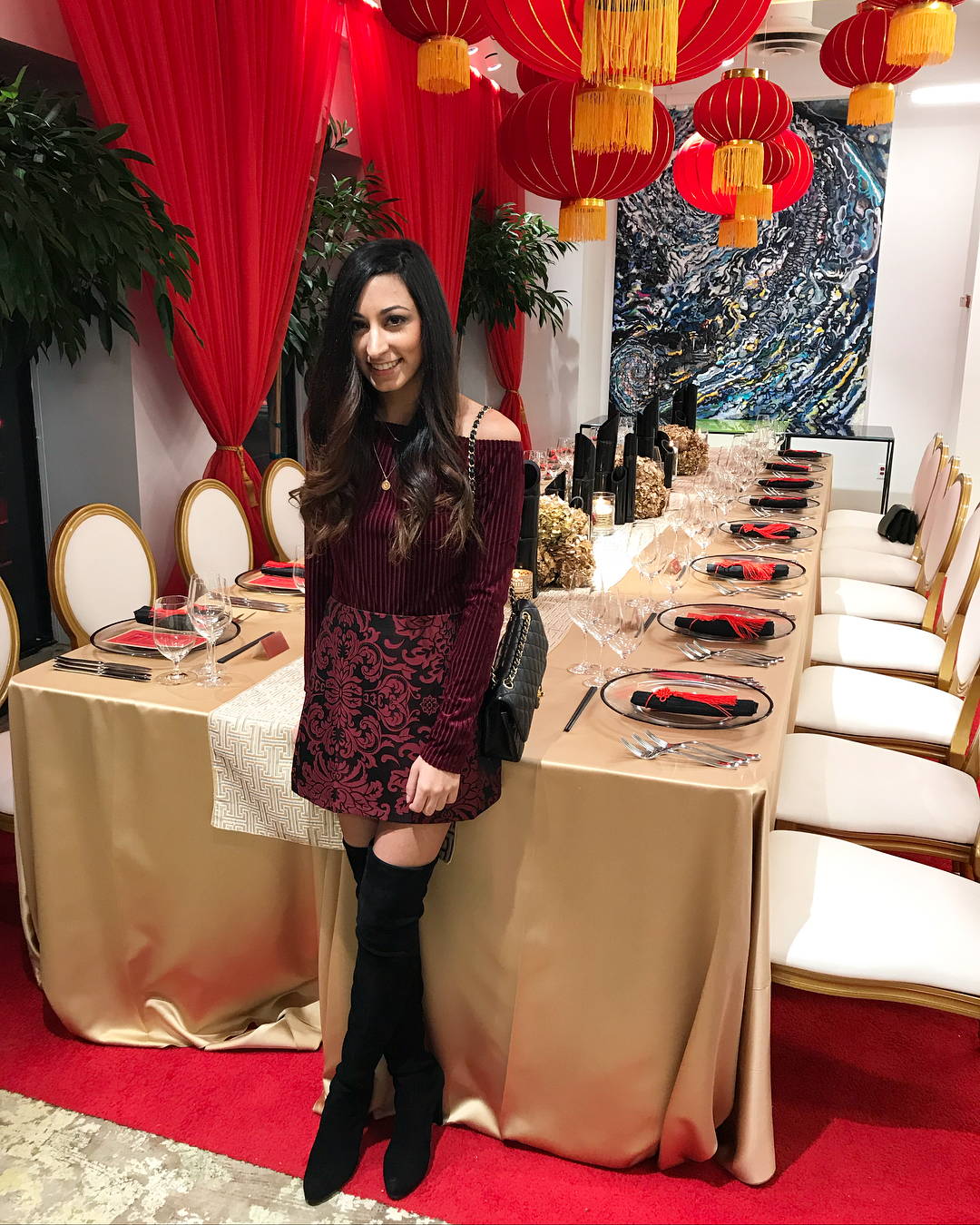 This outfit is all about texture! Velvet, brocade, suede, with a side of Chanel.
When did you start buying pre-loved?
I'm new to the game only having started buying pre-loved in 2017! I was inspired by volunteer work I was doing with an organization called Cause We Care, and through that experience, I became aware of Turnabout and started consigning some of my items through them.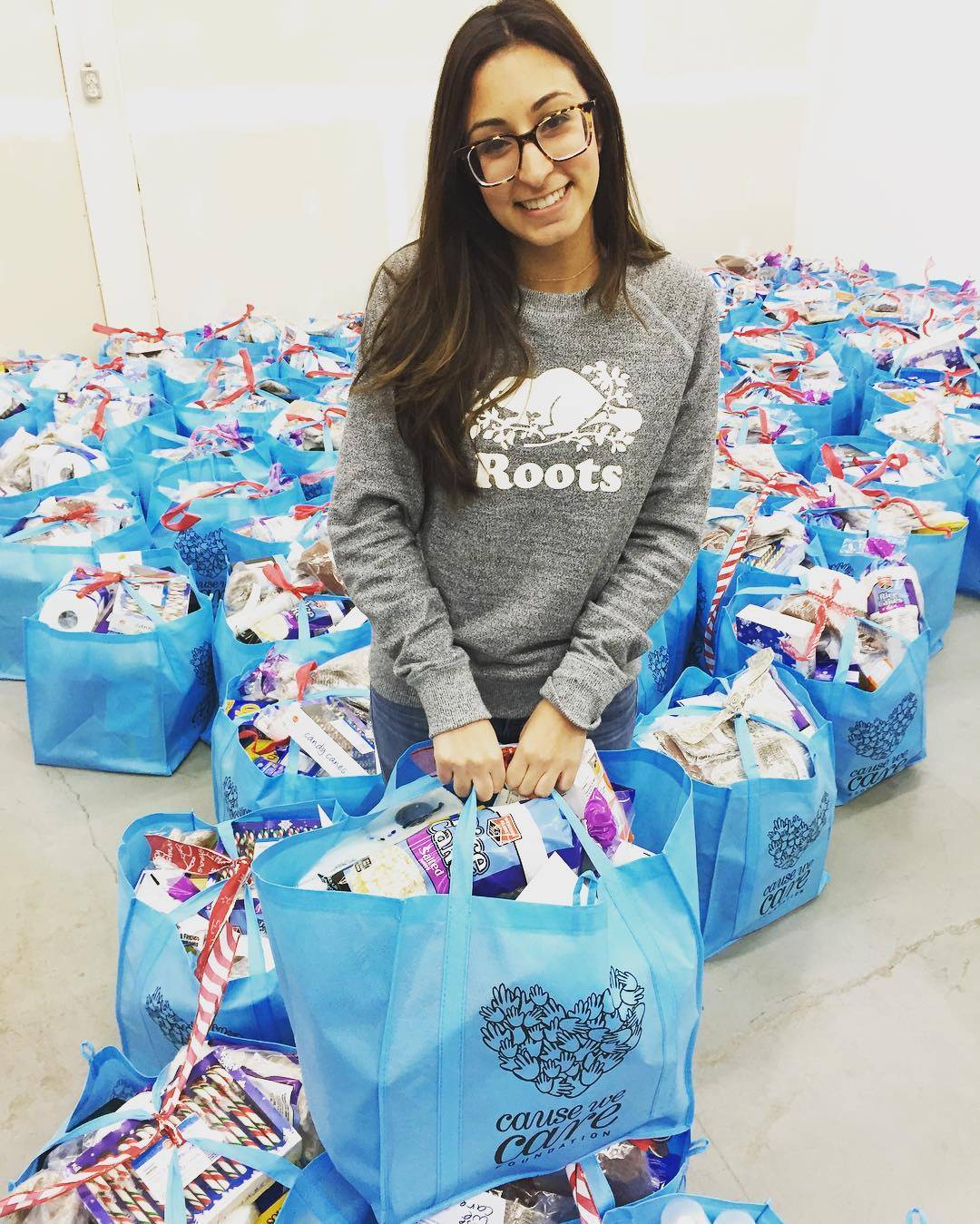 As I started spending more time in the store, I realized the 4th Avenue location had some fantastic pieces - it was just around that time that I was spending more time in Los Angeles going to events, so it was a bit of a perfect storm. I remember buying my first dress from them in 2017 - it was a Club Monaco number that I had waited too long to purchase in the store and it sold out.  After that, I became hooked!
Your work requires quite a bit of travel. What are some of your favourite cities and what 'look' do you think describes them?
I love to travel, but hands down my three favourite cities are Los Angeles, London, and Hong Kong. I will say that the fascinating thing with globalization is how quickly a trend can spread worldwide - that's not to say that each place doesn't still have its own unique look.
•    Los Angeles favours a denim vibe, the 90s inspired anything and has a definite love of vintage fashion the most. Although red carpets are a big part of Hollywood culture that kind of fashion stays 'on' the carpet.
•    London is undoubtedly much dressier on a day-to-day basis. Depending on where you are or what you're doing, you see everything from classic prim and proper (think Kate Middleton going for high tea) to total rock 'n' roll (a night out in Shoreditch). London is such a big city, and each neighborhood has its unique flair, but more often than not I would leave the sneakers and jeans at home.
•    Hong Kong is eclectic, and with its hot and humid weather, comfort comes first. Light, breezy fabrics are favoured, and while they certainly love their sneakers (from Louis Vuitton to Uniqlo), they LOVE their designer handbags more!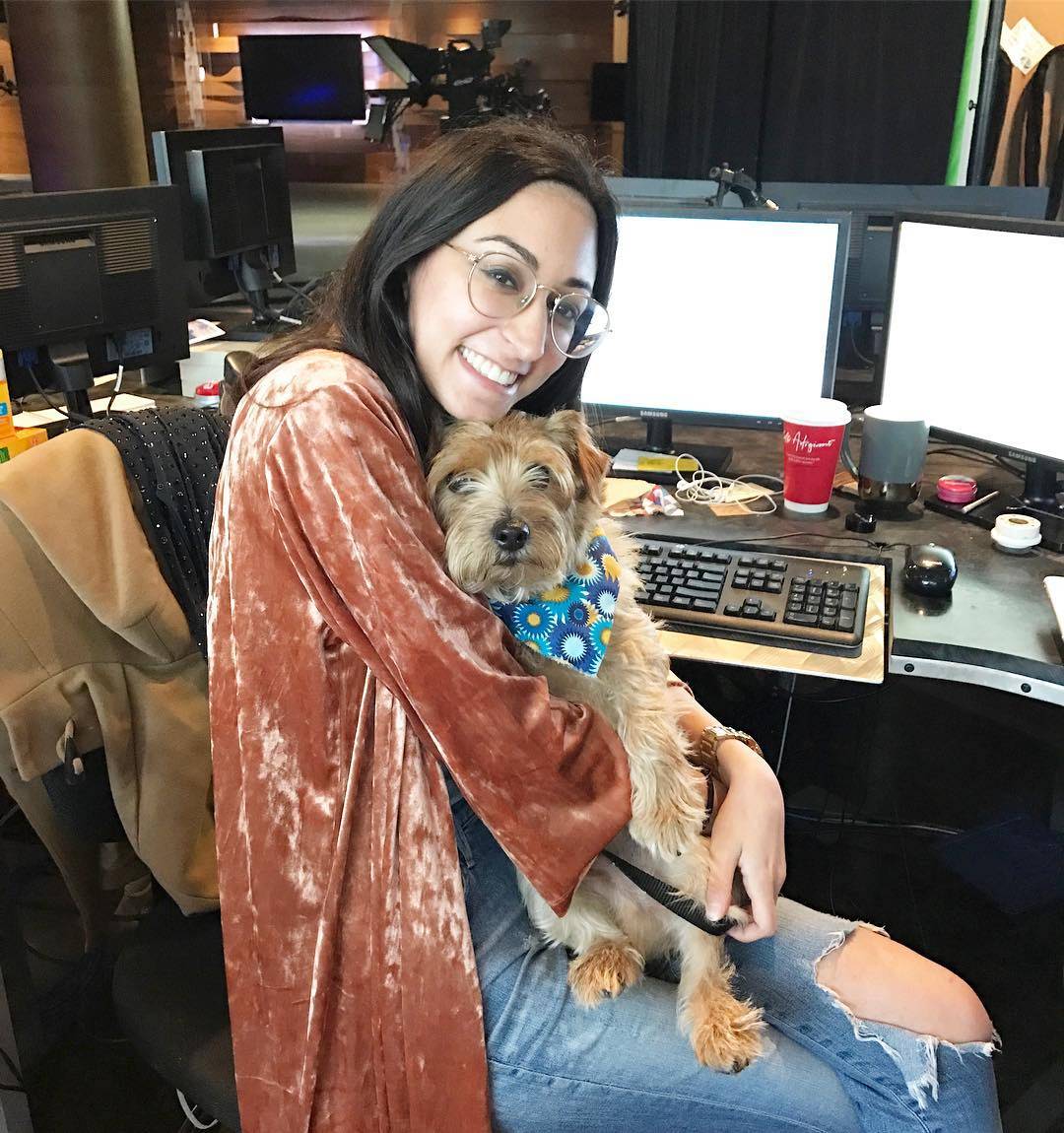 Cuddle break in the studio wearing velvet and denim.
What are your thoughts on waste in the fashion industry?
Being green is so important to me, and that is why one thing I hate about shopping online is all the excess packaging - the boxes, the paper, it's all extremely wasteful.
I know there are great finds at some of the popular fast-fashion spots, but watching the documentary "The True Cost" gave me a perspective that's hard to shake. I know when I pay $8 for a t-shirt, halfway around the world someone else is paying for it in another way.